St Mellion Over 55 Team Champions 2019
Tuesday 25th June 2019
CGU O55s Team Championship 2019 Monday 24th June 2019 Looe GC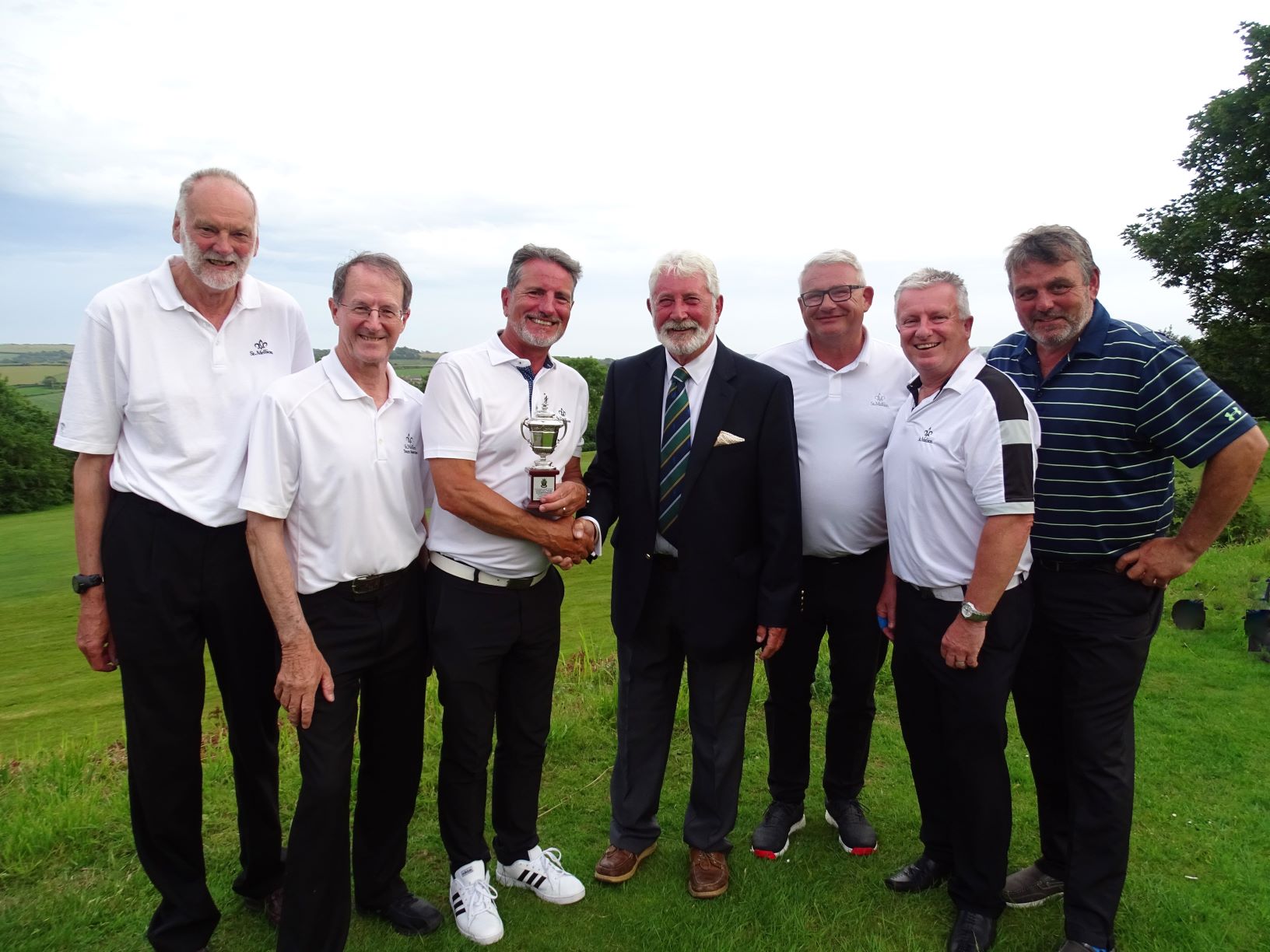 St Mellions Men's six man Over 55s team became County Champions yesterday when they finished top of the pile in a competition contested by 25 other clubs at Looe GC.
In the fourth running of the popular competition, fog delayed the start for the 152 man field. Once this cleared the competitors were faced with a warm day and a Looe course in splendid condition.
In the betterball medal format with the two best scores from each club to count veteran Mike Nancekivell and Nigel Webster led the way with a nett 60 and when teammates Simon Parsons and Mark Knight followed this up with a nett 63 their team total of 123 eclipsed the 127 of Whitsand Bay who had led from the start of the day.
Whitsand Bay had the consolation of finishing second as Geoff Naylor and Trevor Stevens registered a nett 61 with their second score coming from the pairing of Alan House and Jon Nicholls. St Enodoc finished third by virtue of countback, also on 127, with their best pairs score a nett 62 from Captain Bob Cruse and Keith Hawke.
2016 winners St Austell finished in fourth spot, also on 127, (Peter Groocock & Tony Morgan 63, Glyn Rowett & Mike Payton 64) and The Point at Polzeath fifth again on 127 (Roy Arnold & Russell Abrahams 62, Roy Jobson & Kevin Sanders 65).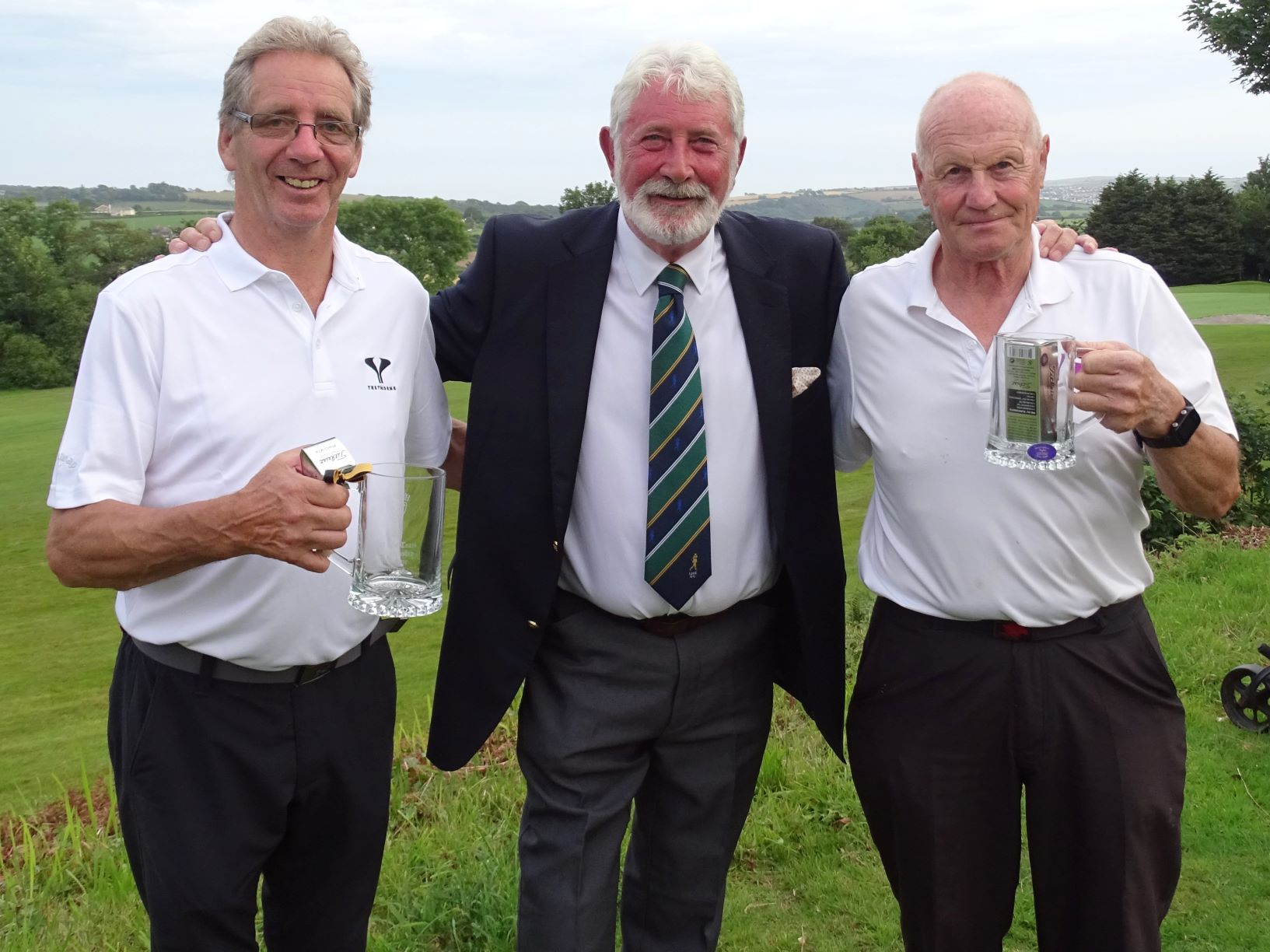 Best nett pair of the day came from the last group as Trethorne GC Captain Ivor Edmunds teamed with Nigel Musselwhite - pictured above - for a superb nett 59.
At the prizegiving Looe GC Captain Steve Deakin welcomed those present to the club before presenting the prizes with CGU Secretary Chris Pountney.
Pountney thanked Looe GC for their hospitality and reinforced many of the competitors very favourable comments on the condition of the course, a tribute to Mat Edwards and his team. He praised the great club spirit at Looe and thanked the many members who were involved on the day in marshalling play and spotting.