CGU County Cards
**** Any club requiring additional cards should notify the County Secretary ****
Towards the end of 2019 the Cornwall Golf Union Executive Commitee approved a proposal to issue the cards free of cost to members. It also approved the card would be credit card style in size and appearance.
And here it is ......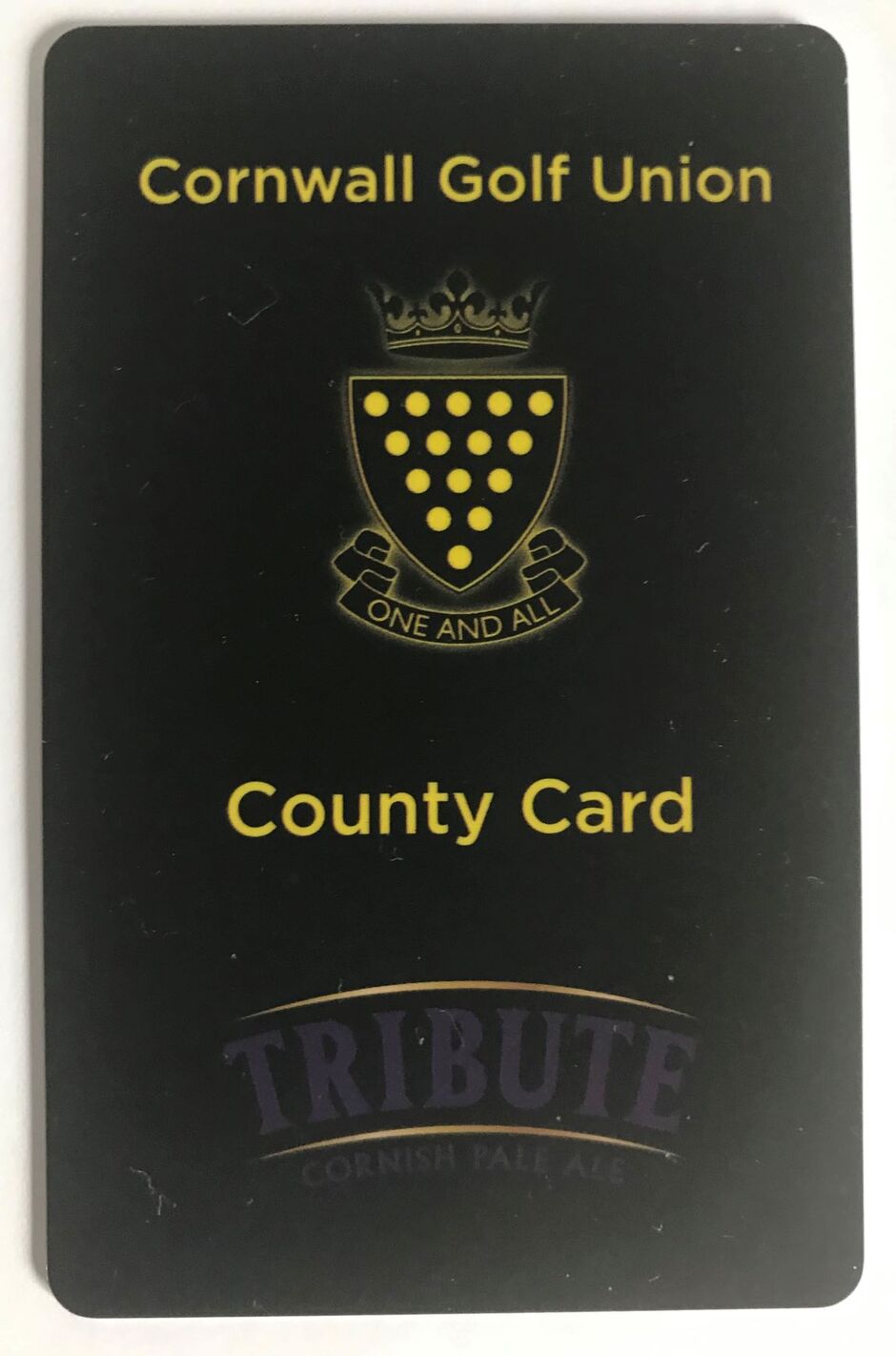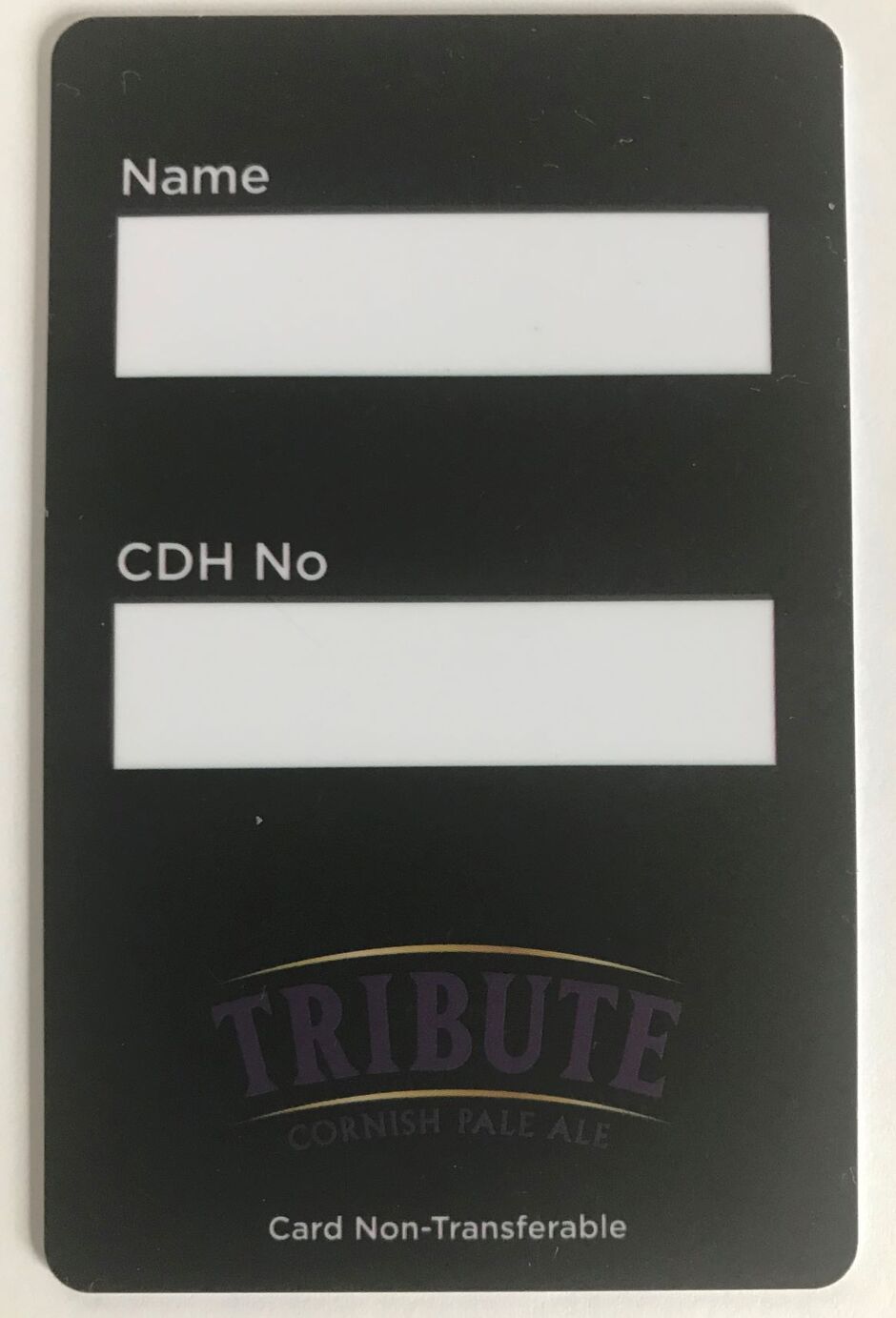 Clubs will continue to issue the cards to those requesting them and will only be asked to record the name of the member so that on an annual basis the number issued can be established. As you can see the cards are not numbered and the only details to be recorded on them are the member's name and his or her CDH Number.
The cards are not transferable and any misuse of them once identified will result in the withdrawal of the right to use the card.
The advice will always be to make contact with the club at which you intend using the card as many employ restrictions on their use. Those restrictions employed by Cornish clubs and their contact details can be viewed in the sidebar to this page. Ultimately it is up to the host club to decide whether they will allow more than the one use of the card at their course.
Cornwall is part of the National County Card scheme and your card affords you the opportunity to use it across England. The National Scheme is administered by Berkshire, Buckinghamshire & Oxon Golf and further information on the scheme and all other participating counties and clubs involved can be found here
If your club is outside of Cornwall you must obtain a county card through your home Golf Union.