It's A Triple Big Mac!
Monday 6th May 2019
Cornish Closed Championship Sunday 5th May 2019 Launceston GC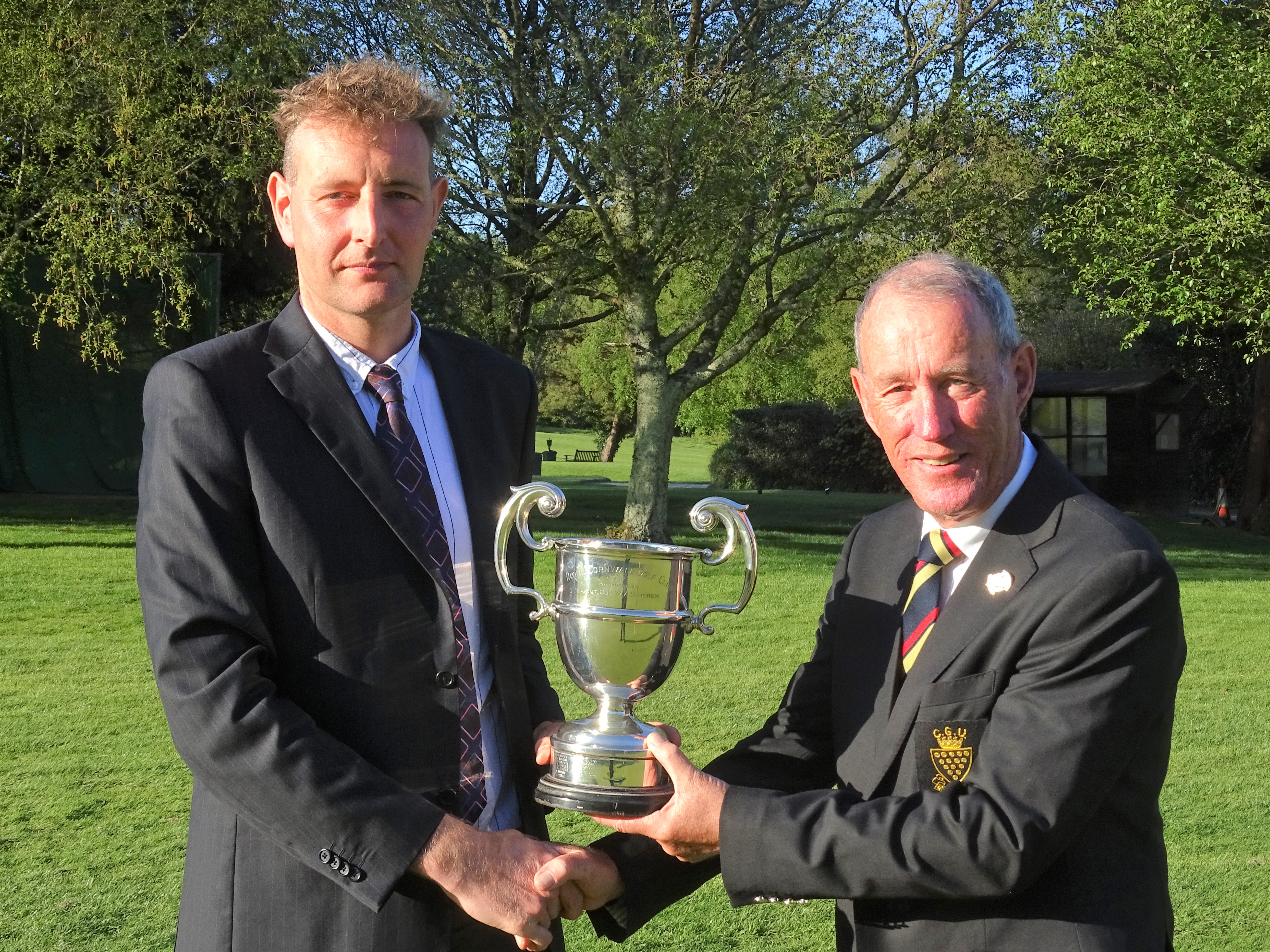 Cornwall's golfing giant Rob MacGregor (Tehidy Park) claimed his third Cornish Closed Championship title in 5 years yesterday at Launceston as he topped a 50 man field. After finishing 4th in the prestigious West of England Strokeplay event the previous weekend at Saunton MacGregor was again in fine form. Having won in back to back years in 2015 and 2016 MacGregor got win number three under his belt returning scores of one over par 71 and two over 72 for a 36 hole total of 143 and a one shot win over Professional James Ruth (China Fleet).
A cold start became a beautiful sunny golfing day and MacGregor took full advantage in a first round which included 11 pars and 3 birdies. In round two he increased the par count to 13 with two birdies. A double bogey 6 on the par 4 eighth hole in round 2 threatened to derail his bid but a level par back 9 holes saw him claim victory.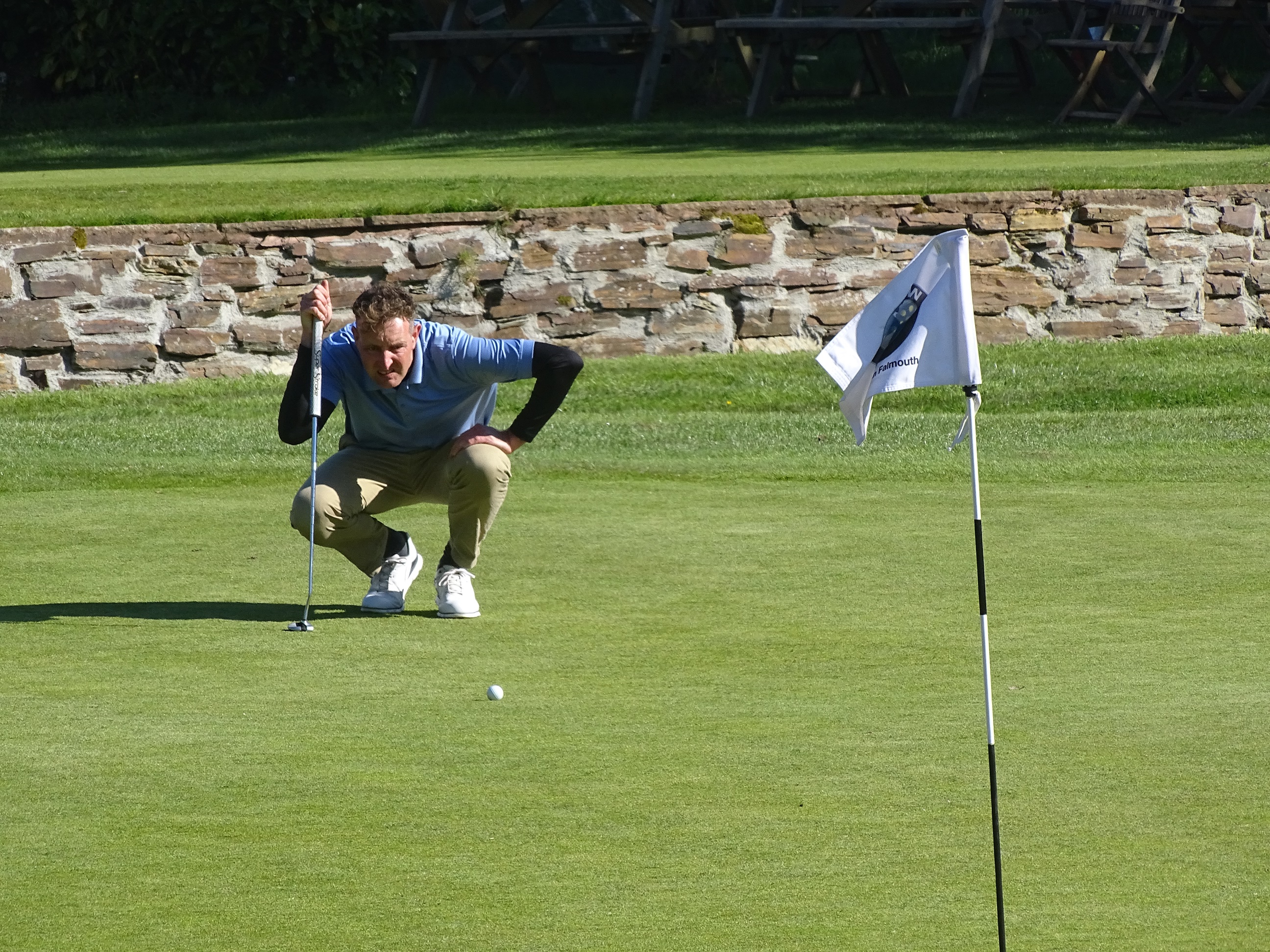 MacGregor had been joint leader at the halfway point as another county stalwart Josh Greenaway rolled back the years and also returned a 71 the foundations of which came from a level par front nine holes.Greenaway fell away somewhat in round two with a 78 to finish 6th overall. MacGregor was pushed all the way by Ruth although at the halfway point Ruth seemed an unlikely contender having returned a first round 7 over par 77. Ruth's second eighteen holes proved a very different story with a 3 under 67 which included 6 birdies for a runner up spot with an overall total of 144 - just the one shot behind MacGregor.
Third spot was claimed by fellow Professional and former County Player Adam Curtis (Bude & N Cornwall) also on 144 (74, 70). In fourth place was the host club's Richard Jasper on 147 (74,73). One other professional was in the field, Nick Rogers (Falmouth), and he too put himself in the mix with a first round 73 before also falling away in round 2.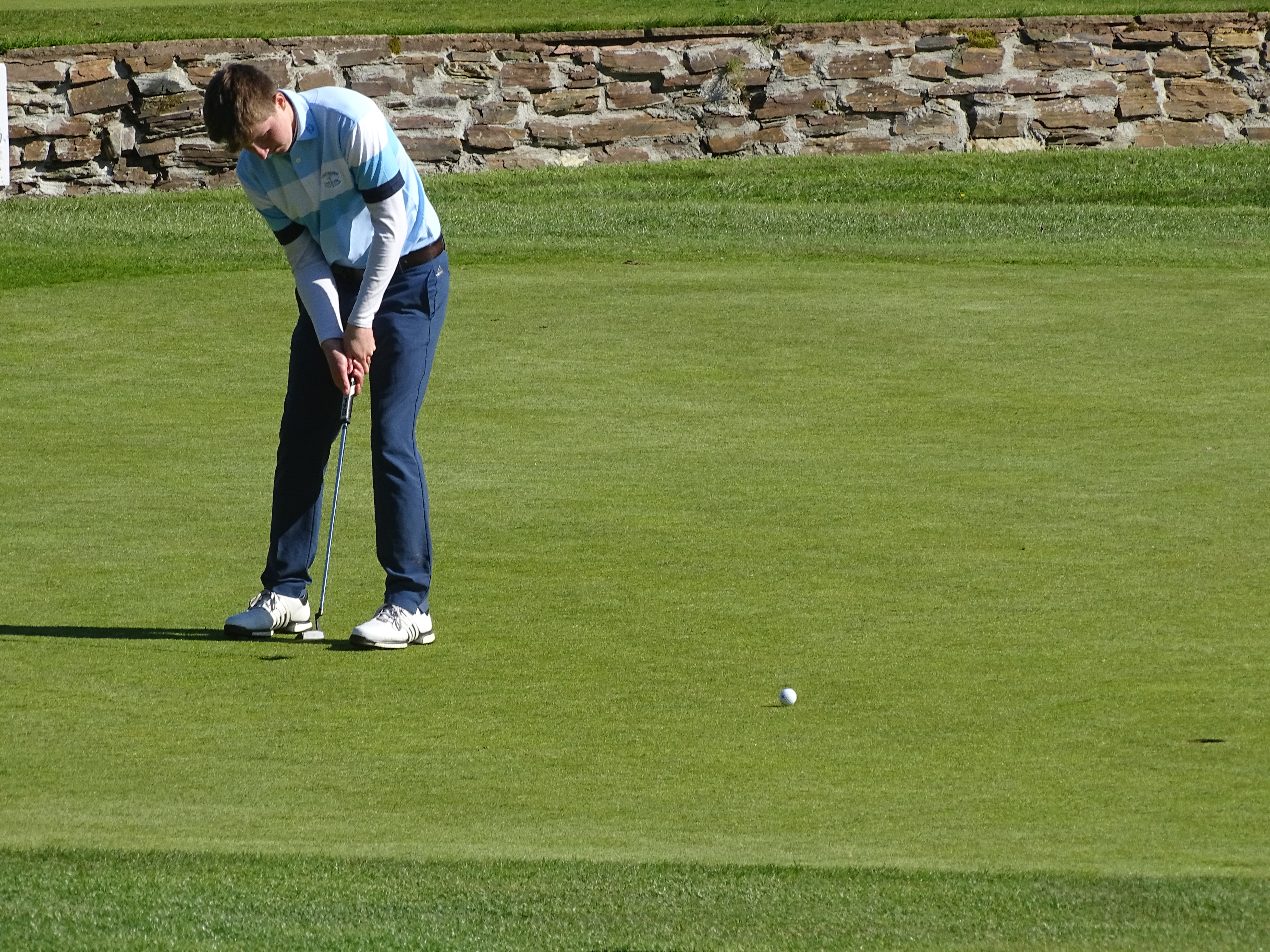 Fifth spot went to Junior Joe Reynard (Trevose) on 148 but his two rounds of 73 and 75 were rewarded with becoming the Cornish Closed U21 Champion.
Handicap winner was Tony Murtagh (Trevose) with nett scores of 70 and 72 (142) and runner up Josh Chaplin (Mullion Nett 76+69 - 145)
The prize for best Professional and Amateur from the same club went to Bude & N Cornwall's Curtis and amateur partner Lawrie Bridges.
Leading Gross Scores:
143 Rob MacGregor (Tehidy Park Golf Club) 71 72
144 James Ruth (Pro) (China Fleet Golf Club) 77 67, Adam Curtis (Pro) (Bude & North Cornwall Golf Club) 74 70
147 Richard Jasper (Launceston Golf Club) 74 73
148 Joe Reynard (Trevose Golf Club) 73 75
149 Josh Greenaway (St Enodoc Golf Club) 71 78
151 Josh Chaplin (Mullion Golf Club) 79 72
152 Kyle Fraser (Mullion Golf Club) 77 75
154 Carl Burley (Trevose Golf Club) 79 75, Lawrie Bridges (Bude & North Cornwall Golf Club) 77 77, Alex Glasson (West Cornwall Golf Club) 77 77, Ben Delderfield (Launceston Golf Club) 74 80
CGU President Mike Ellis presented the prizes. Ellis welcomed those present to Launceston and thanked the club for their hospitality and also the club membership for making their course available to the Union.He thanked Alan Creber, Launceston Secretary, for his help in arranging and managing the event along with Hugh Christophers and Simon Harper who had acted as starters across the day and also club greenkeeper Graham Gallimore for the good early season condition of the course. He reminded competitors County Week 2019 is very much on the horizon and will commence at Mullion on 19th May.