Second Defeat for Cornwall
Monday 29th April 2019
CL Gwent v Cornwall Sunday 28th April 2019 Llanwern GC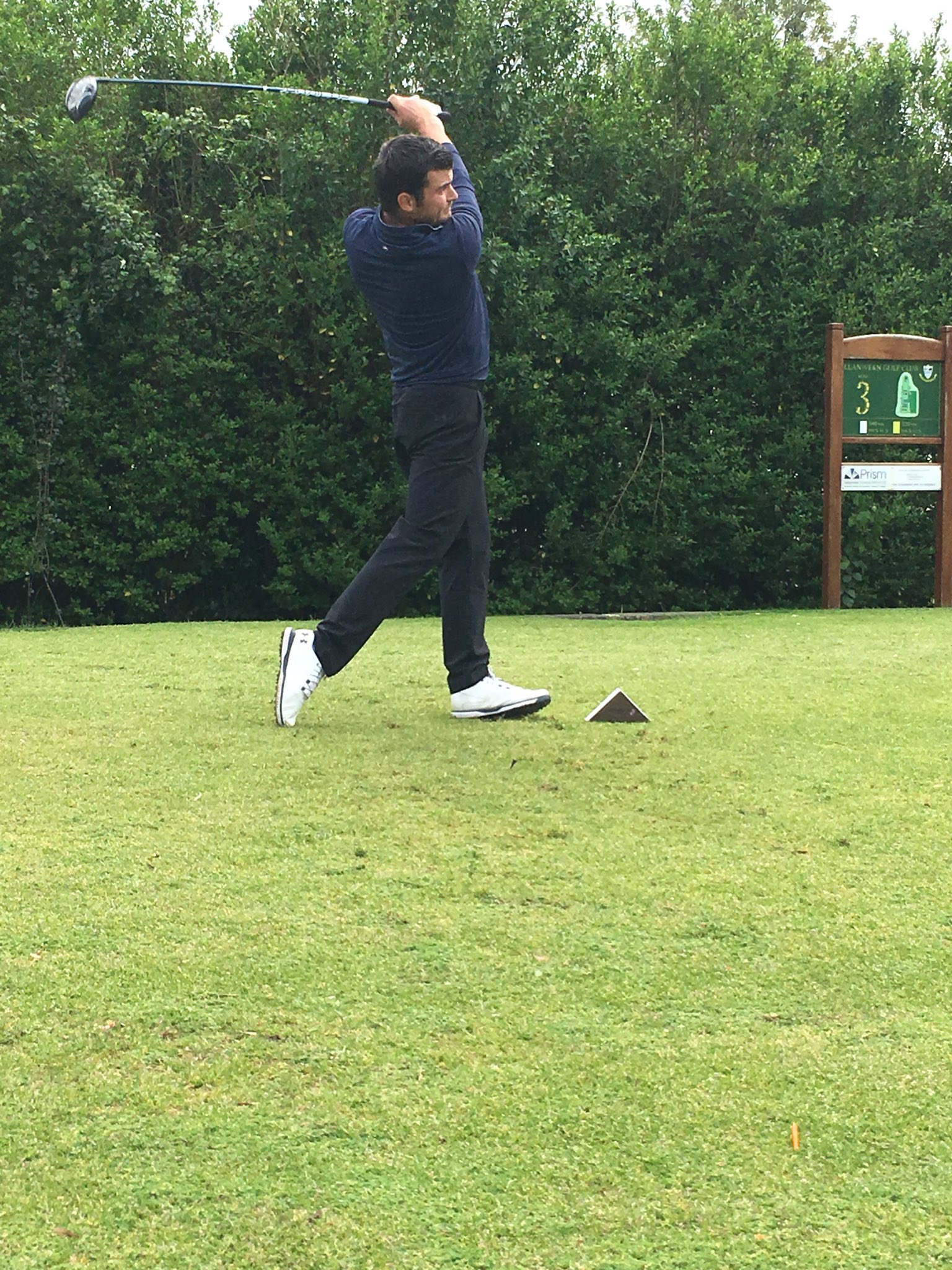 Craig Thomas during his Channel League debut for Cornwall in Gwent
Following a practice round blighted by 40 mph winds the Cornwall team arrived at Llanwern Golf Club for the morning of their second Channel League match to be greeted by blue skies and barely a puff of wind!
The change in conditions was immediately evident on the first hole, a short par four of some 260 yards which couldn't be touched into the head wind of Saturday, was now being reached by some of the players hitting a 2-iron.
The morning foursomes was a close fought affair and so it proved when the teams took lunch locked at two and a half points apiece, with the stand out result coming from the Cornwall pairing of Matt Richards and Richard Jasper, who recorded a stunning 6&5 victory.
The Trevose trio of Craig Thomas, Mark Grootz and Steve Davies got the 10 singles matches underway for the Duchy, but sadly the home county would dominate by winning all three games. Cornwall rallied with further victories for Richards (1 up) and the ever dependable Jasper (4&2), the latter accounting for the Gwent acting Captain and lifelong Llanwern member, Jonathan Davidson.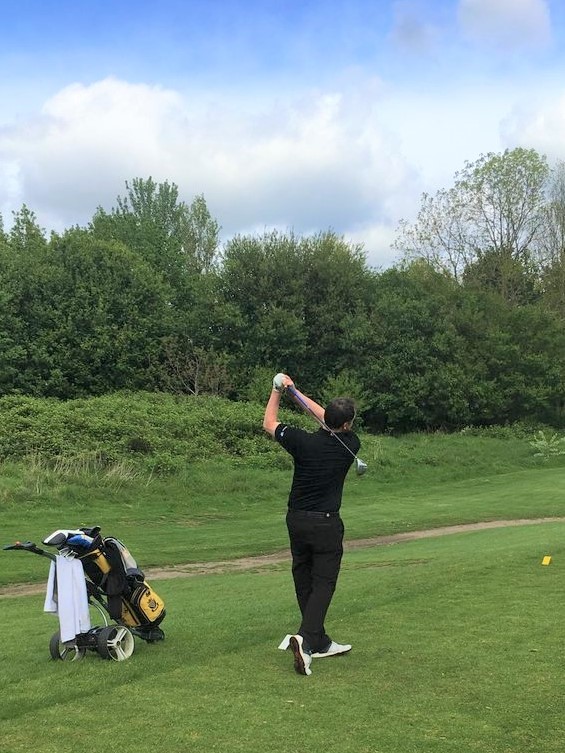 Ian Veale giving his all for Cornwall ........ again
Gwent claimed the sixth singles point on offer to open up a two-point advantage with Jack Mewton suffering defeat on the 16th green. Games seven and eight were halved by Jon Hancock and playing Captain Ian Veale meaning Gwent was now guaranteed an overall halved match at the very least.
Kieran Faulkner temporarily delayed the home sides celebrations with a hard fought 17th hole victory, but with Aaron Stephens conceding his match on the same green it would be Gwent that recorded a long awaited 8.5 - 6.5 victory.
In the customary after match speeches Veale expressed his disappointment at the result from his and Cornwall's perspective, at the same time congratulating his long time friend and acting Gwent Captain, Davidson.
Next on the County calendar is the Cornwall Closed Championship which is to be played at Launceston on Sunday, 5 May before County Week gets underway at Mullion Golf Club on 19 May.
On the weekend of 1st & 2nd June Veale will again take his team back to Wales for a Channel League match against Glamorgan, where he will be hoping to see the return of Conor Wilson, Joe Reynard, George Leigh & Rob MacGregor. The latter three all competed in the West of England Strokeplay at Saunton this weekend, with 'Big Mac' finishing a very creditable third place in a field dominated by some very talented golfers.
In a weather affected event reduced to 3 rounds after round two was abandoned on Saturday MacGregor returned scores of 74, 68(-4) and 72 for a one over par overall total of 214, just 2 shots behind winner Charlie Salter (Northamptonshire).