Whitsand Bay - Cornish Bowl Trophy Winners
Monday 18th March 2019
CGU Cornish Bowl Final Sunday 17th March 2019 Trevose G&CC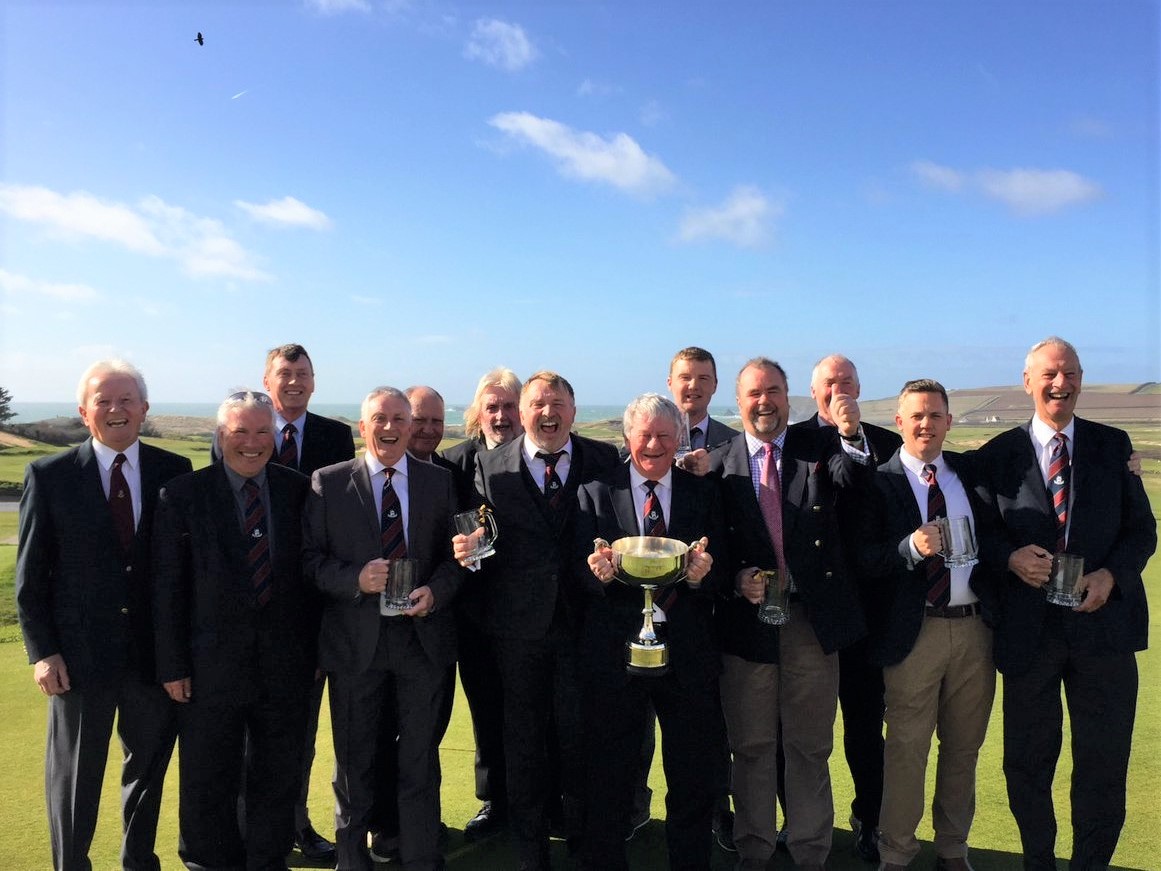 Whitsand Bay lifted the Cornish Bowl trophy yesterday at Trevose G&CC as they defeated Launceston 3-2 in the final of this year's competition. The winning Whitsand Bay team are pictured above with Team Captain Micky Shone BEM.
In a match played in dry but windy conditions Whitsand Bay, who in the history of the competition had only won it once (2004), claimed the three middle order singles to get over the line and dent Launceston's hopes of getting their first win this since back to back in 1998 and 1999. All five of the matches saw convincing wins but it was the resurgent Whitsand Bay club that had the upper hand.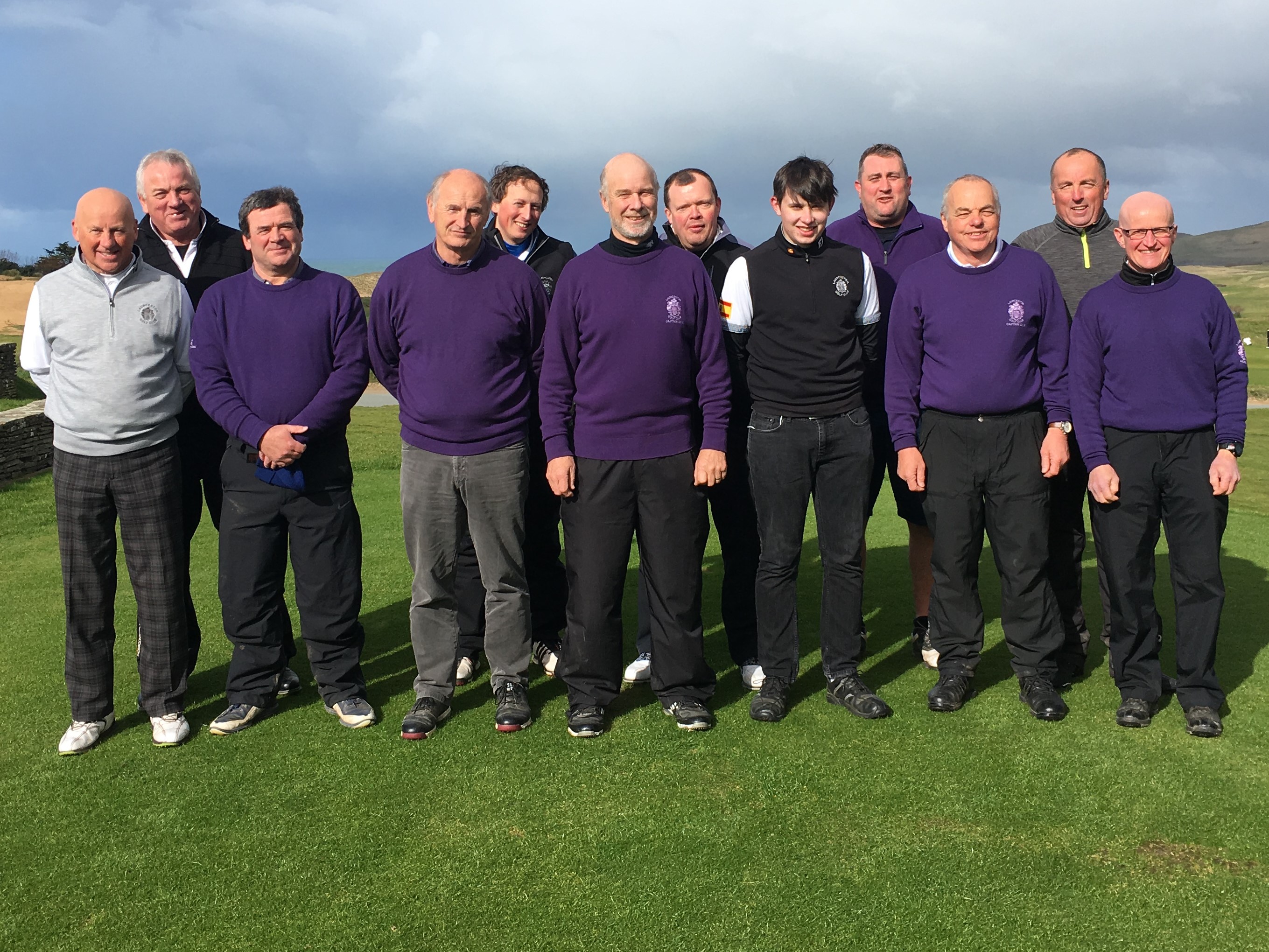 Launceston had set their stall out with a win in the top match for Paul Hicks and Peter Penhorwood who saw off Tony Hocking and Ian Harry by 5&3. But by the time of their win Whitsand Bay already had their noses in front with a game 2 victory for Chris Stevenson and Ian Pearce beating Mark Fear and Rob Sweetzer-Sturt 6&5. Game 3 saw a win by a similar margin for David Ward and James House (6&4) over Derek Basford and Ernie Best. Overall victory was sealed for the Bay when Mike Penney and Mike Riley beat Chris James and Darren Chapman 6&5. Consolation for Launceston came in the form of a 4&3 win by Steve Greenaway and junior Joe Dickinson over Greig Phillips and Barrie Palmer.
CGU President Mike Ellis welcomed both clubs and congratulated the on reaching the final. He thanked Trevose for staging the final at short notice after the early March weather had forced a postponement. He also thanked CGU Competition Chairman Martin Edwards for managing the final and referee Peter Buchanan for his presence.
Cornish Bowl Matchsheet