Golf Sixes 2021 .........

Information to follow ........

Golf Sixes was CANCELLED in 2020 due to the covid-19 pandemic.

Kernow Golf Sixes Tees Off in Style at Carlyon Bay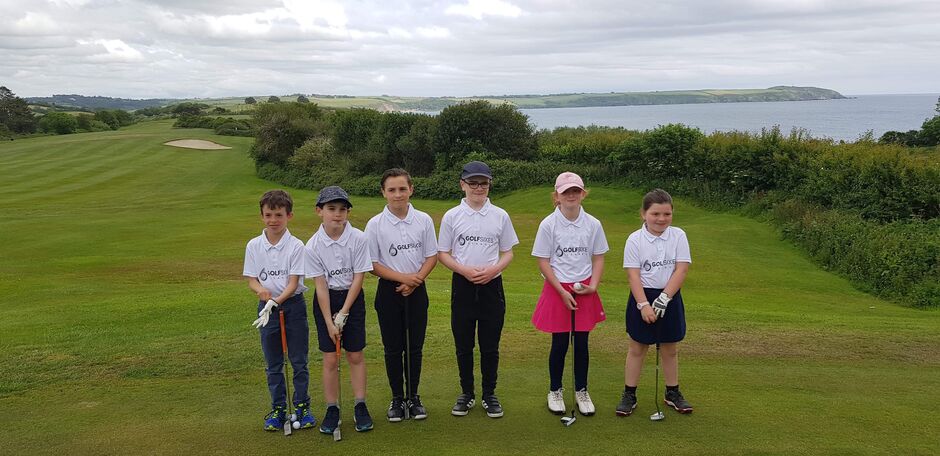 The inaugural fixture for the Kernow Golf Sixes League took place on Sunday, with teams from Carlyon Bay, St Austell, Killiow and Newquay competing in this shortened fun version of the game. 24 juniors with high handicaps, Golf Access bandings or indeed true beginners took to the course in a team game that was well supported by parents and club officials alike. The front 6 holes were buzzing with excited juniors and parents, golf buggies ferrying players from the distant 6th green back to the first tee, and some wonderful displays of both golf and sportsmanship.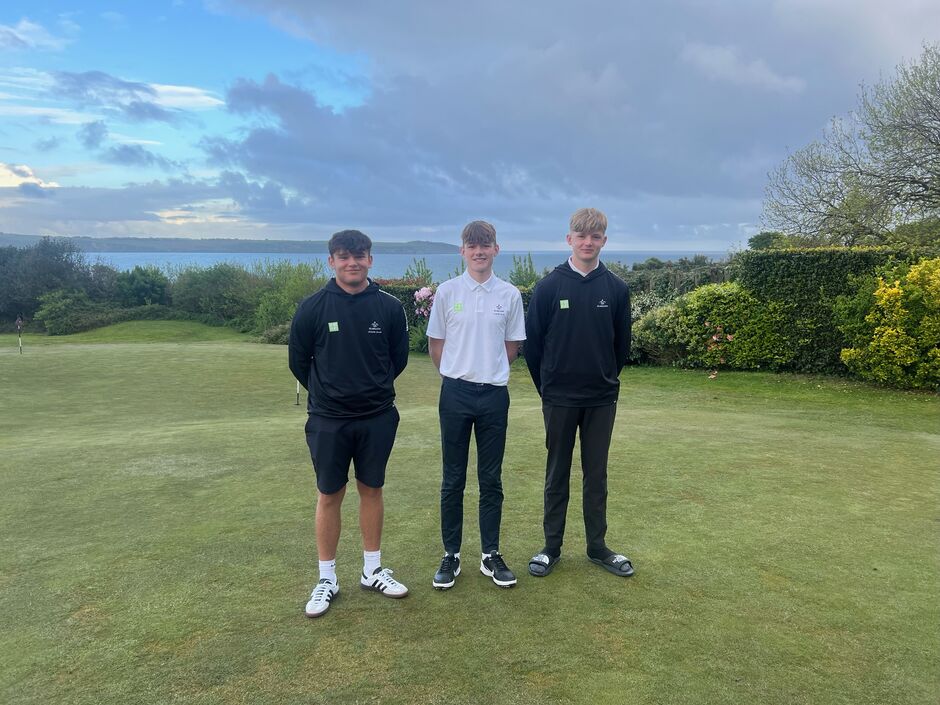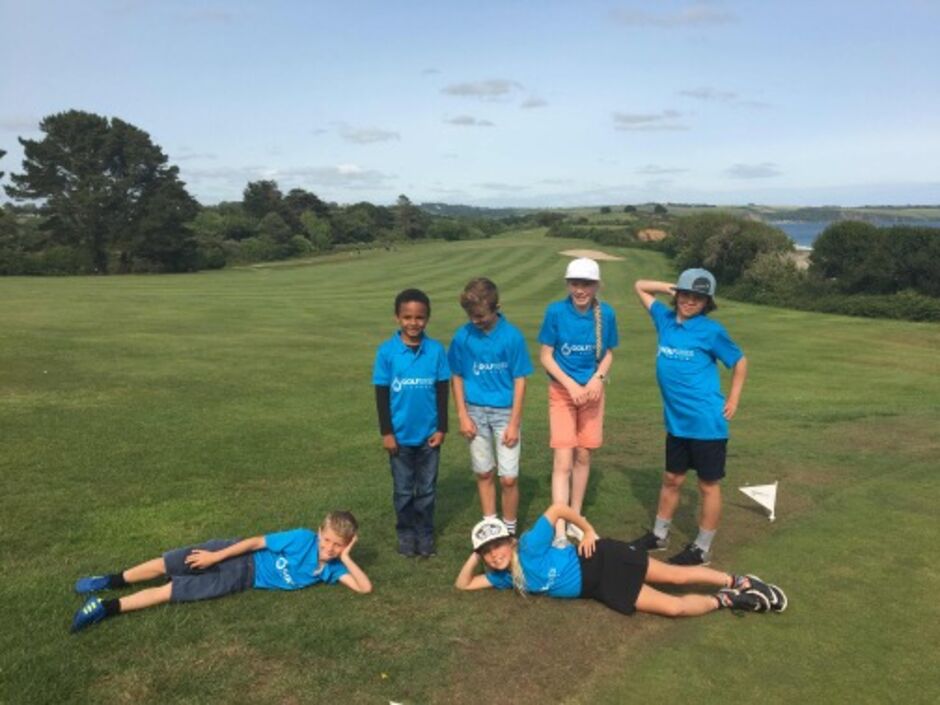 The competition itself took no more then 2 hours to play. Tom Sparks, from The Golf Foundation, who officiated at the event, led the presentation and announced the aggregated scoring. It was all very close with Carlyon Bay and St Austell joint winners, just pipping Killiow, who in turn, just pipped Newquay.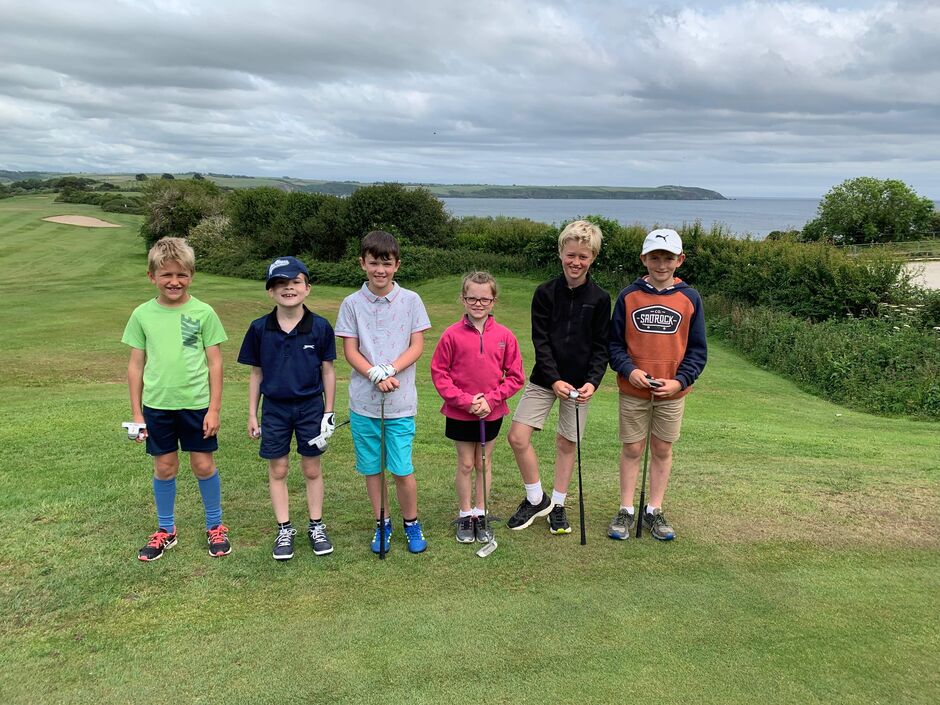 Each team then nominated one of their players to received the Skills for Life Award. This award is not just golf related, but can be presented for good sportsmanship, overcoming nerves or honesty - excellent skills for life.
With the game over, and the results known, there is only one golfing tradition left to do.... sit down to some cheesy chips courtesy of the home club.
We had a great day - the weather turned out to be lovely, the venue excellent and the behaviour and attitude of the juniors simply quite excellent. As junior golf should be.
GolfSixes Cornwall Set To Start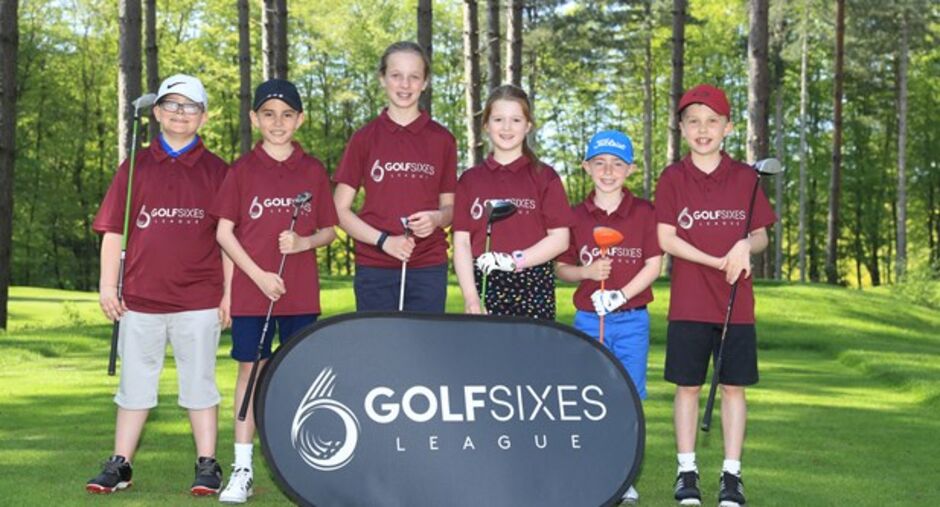 (Photograph courtesy of Getty Images)
After encouraging more young people into the sport last year, the 'GolfSixes League' is set to expand significantly in 2019. The Golf Foundation initiative reached 102 golf clubs in 2018 and will be enjoyed by more than 200 this year, as the GolfSixes League proves highly popular with club management, PGA professionals, parents and – most of all – the kids.
GolfSixes League means quicker six-hole matches against other clubs in a fun 'Texas Scramble' format – a great way of building confidence among new players. The matches are designed to create a sense of belonging in junior sections, while also forging a respect for practice among young players. In 2018, squads of 12 boys and girls represented their golf clubs playing weekly team golf wearing coloured team shirts with GolfSixes branding.
Cornwall are very fortunate to be working with the Golf Foundation and England Golf to launch the first ever Golf Sixes League in Cornwall. 4 clubs, Carlyon Bay, Killiow, St Austell and Newquay have collaborated to produce highly exciting prospects for their juniors.
Carlyon Bay Golf Club are hosting the first of 8 events beginning on June 2nd. Matches will be held approximately every 2 weeks with the final event, and prize giving, taking place on September 15th at Newquay Golf Club. In all, 48 children will be taking part across the summer in events which concentrate more on having fun than the winning element of competitive golf.
Within Cornwall the GolfSixes League is being spearheaded by the Golf Foundation's Tom Sparks and England Golf Club Support Officer Brad Bodinnar in conjunction with Dave Watson (Carlyon Bay).
Results will be published on this page in due course.
The Golf Foundation is "delighted" with the 2018 GolfSixes results, which have now been collated in an impact report and infographic (see sidebar for links to these) to be shared with golf's key stakeholders, including many golf clubs. Since last May, 24 leagues were staged across 22 UK regions, involving 102 golf clubs and 1,160 juniors playing 161 fixtures. Some 25% of players were girls, and t here was a 34% increase in membership at the clubs involved (42% in England).

To watch a new short video, which sums up the fun and value of GolfSixes League click here .
PGA professionals, junior organisers and families have all responded to this fun, competitive team league against other clubs, with youngsters practising together before the key weekend matches, which are supported by regular high numbers of watching parents.

The impact report and infographic are packed with figures and feedback about why the initiative is working well. Also detailed is the backing of valued supporters of the Golf Foundation, which has enabled some great news for 2019. GolfSixes League is to be staged across more than 40 leagues in 2019, involving more than 200 golf clubs, with more than 2,000 young people taking part in England, Scotland and Wales.