Not To Be As USA Claim Walker Cup Win
Monday 9th September 2019
Walker Cup GB&I v USA, Royal Liverpool GC 7th & 8th September 2019
It was not to be for GB&I as for the first time since 2007 the United States produced a brilliant turn around second day, overturning a two-point deficit to win the Walker Cup at Royal Liverpool.
GB&I Captain Craig Watson's side led 7-5 after day one on Saturday, but they ended up 15.5-10.5 losers after the USA claimed eight of the 10 Sunday singles.
On Saturday all bar one match went as far as the 17th but on Sunday the red of the USA dominated the leaderboard. The foursomes victors of the day before, Alex Fitzpatrick and Conor Purcell, in the opening pairing, and Conor Gough and West Cornwall's Harry Hall (above) both lost whereas the anchor pairing of the two Toms, Somerset's Sloman and Plumb, crushed Cole Hammer and Steven Fisk 5&3. The hope was that Sandy Scott and Euan Walker's half, from three down after seven holes, might be the difference come the close of play but in the singles six of the Americans won the 1st hole and never looked back. GB&I had to wait for Sloman to add another point from the last single – well after the result had been decided.
The biggest win in the match came from the USA's Hammer, who took out Conor Purcell 6&5 thanks to his four birdies, to get the World No. 1 amateur off the mark for the week. In the end only Fisk and the Amateur champion James Sugrue failed to trouble the scorers, while John Pak won all three of his matches. He was matched by Alex Smalley and Brandon Wu, who both contributed three points from their four outings. For GB&I Scott led the way with two and a half points.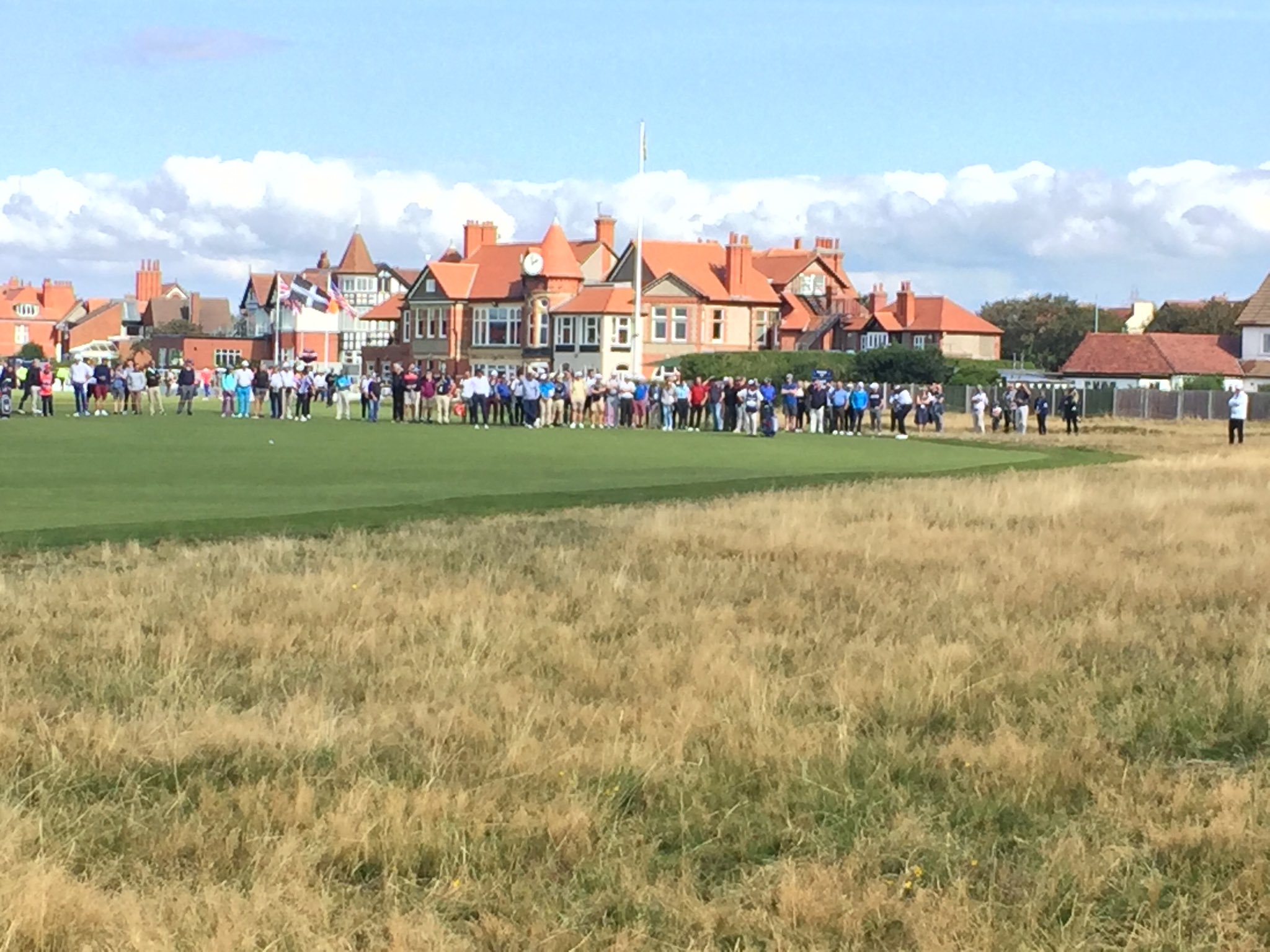 Hall who, as described, won his foursomes match on Saturday morning with Conor Gough, was supported by a large group from his home club and Cornwall. Former CGU President David Inch could be seen across the course carrying a towering St Piran's flag, whilst a number of members from Lelant sported Harry's trademark white flat cap. Hall was rested after the Saturday morning win and on day two was again paired with Gough. This time the pair lost 3&2 and when it came to the singles Hall was two down after six holes to Stewart Hagestad. He reduced the deficit to one after the 8th but then lost 3 holes on the bounce and never got back into the match.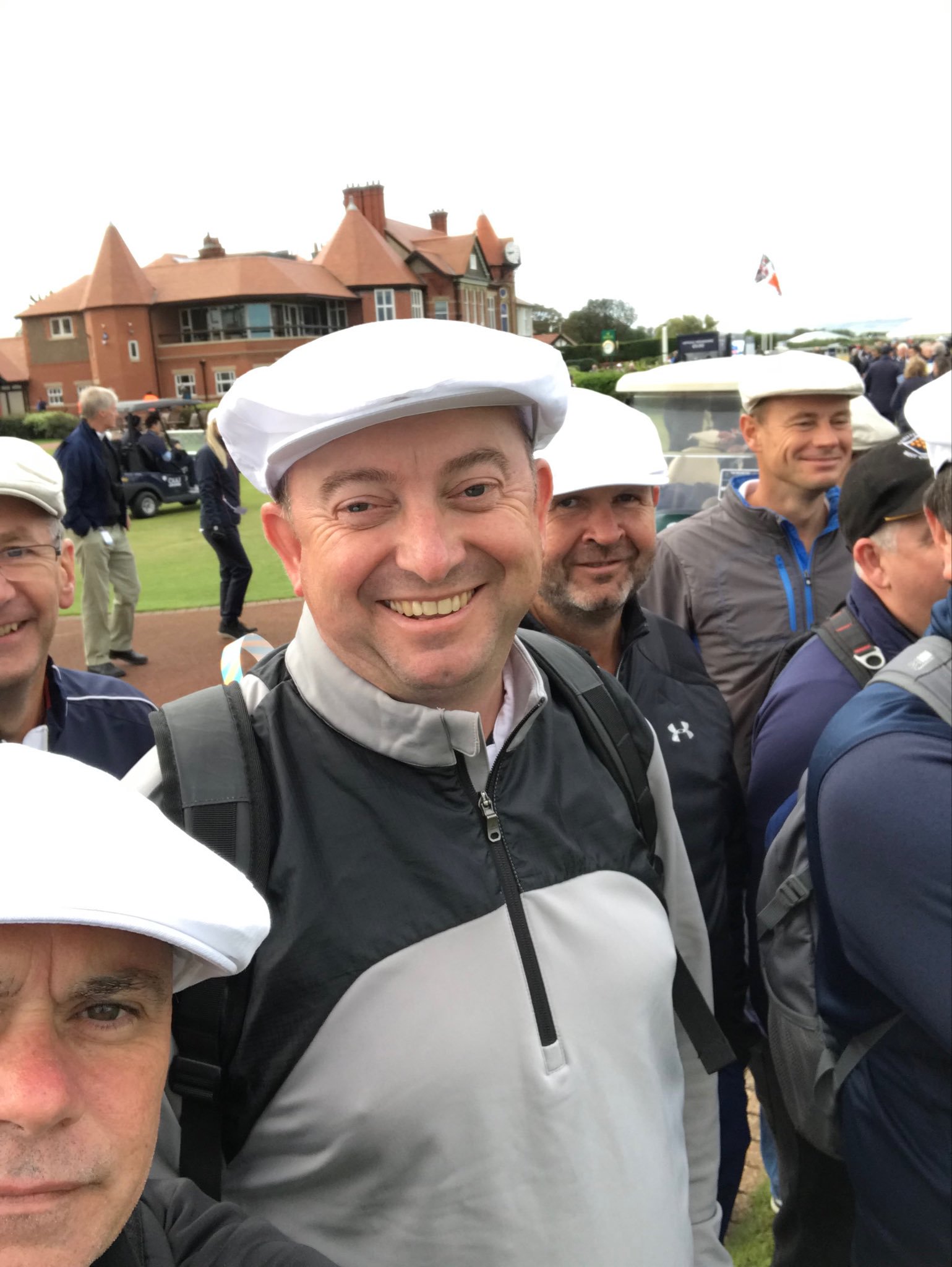 Walker Cup - Full Results