Stroke Association Session 'Hayle'd' A Success
Friday 16th August 2019
Stroke Association Session Hayle
It is always great to share a positive happy story and here is one!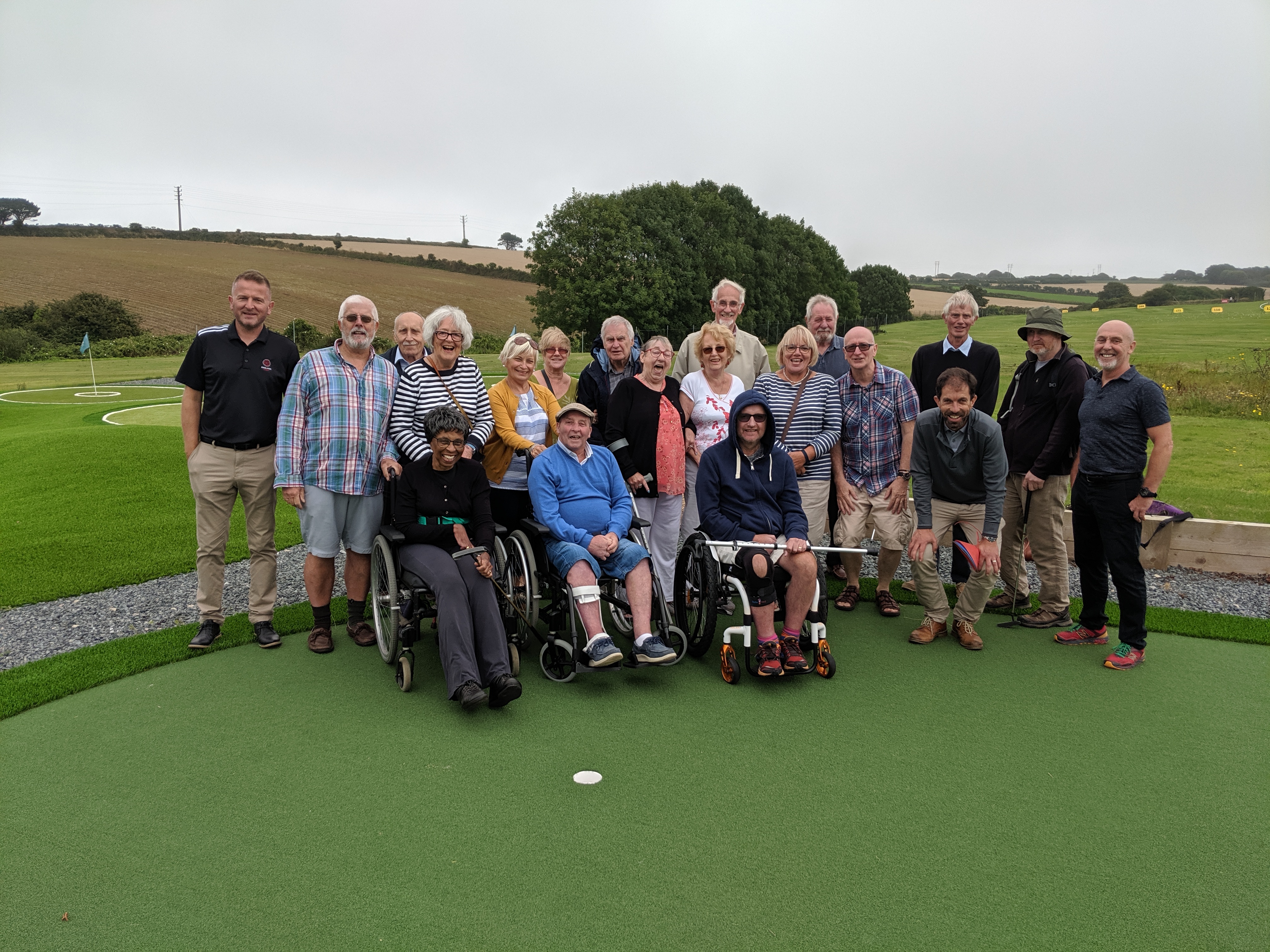 Recently the first Stroke Association Golf session took place at Hayle Golf. The Stroke Association exists to support people to rebuild their lives and believe everyone deserves to live the best life they can after a stroke. The association provides specialist support, funds critical research and campaigns to make sure people affected by stroke get the very best care and support to rebuild their lives. England Golf and the county recognise the importance of creating an inclusive environment to encourage disabled people to access and enjoy golf and so are working to increase the participation of disabled people in golf. England Golf's Club Support Officer Brad Bodinnar has been working hard to deliver on this and this session is an example.
Hayle Golf is one of the most popular Driving Range and Golf Practice Centres in Cornwall with range bays, a 12 hole short course and a recently installed all weather short game practice area and its facilities provided an excellent opportunity for Cornish stroke sufferers to experience a taste of golf and in this particular case a wonderful story.
76 year old Phil, a member at West Cornwall Golf Club, loves the game and played regularly. Unfortunately Phil suffered a stroke 7 weeks prior to this session. His ability to move and communicate were reduced dramatically and he was unable to walk or talk as fully as he had been. It goes without saying that golf was off the agenda.
Phil was unsure if he would ever be able to play golf again but just 7 weeks later he was absolutely ecstatic by the end of the session, Even though not at the level he was before his stroke, he could see a continued golfing future for himself. He is likely to need to use a buggy in the future to help him on course and to be able to play just 2 or 3 holes but he will be able to return to the club, socialise with his golfing pals and he can't wait to do so.
Phil said "This was my first time outside since my stroke. I have played golf since I was a young lad, first playing with my father. Since the age of 40 I have played 3 times a week. After my stroke I didn't know if I could still play. Taking part has been fantastic. I am now hoping to get going and play golf again as well as support these sessions. It has been one of the best things I've seen in golf ever. The attitude of participants has been amazing. Regardless of ability it has been heartening to see people taking part, having fun and not being put off. Everyone has improved over the course of the session"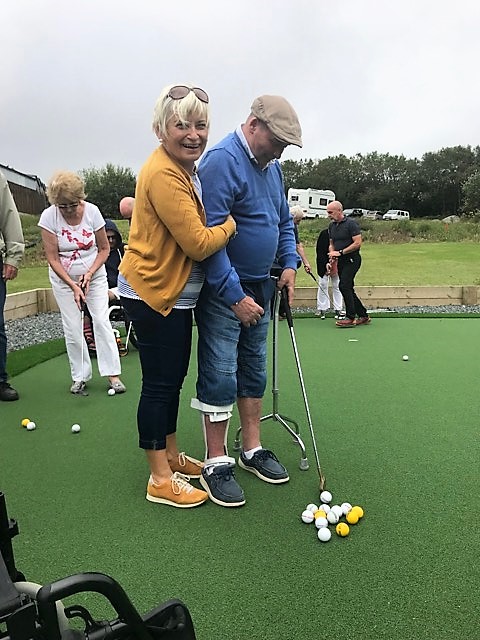 England Golf Club Support Officer Brad Bodinnar said "Before this session Phil may have been a member lost, but without question this project can be directly linked to the retention of at least one Golf club member. I'm pleased about that, but absolutely chuffed for Phil. You can tell from what he says that he is making an excellent and speedy recovery, which is great news. It was great to see him flourish through just one session and witness his confidence grow".
The Stroke Association successfully combined with the Point at Polzeath GC earlier this year and now runs weekly sessions for stroke sufferers and it is hoped the most recent session at Hayle will lead to regular activity in the west of the county.
For more information you can contact Brad on 07720 096758 and email b.bodinnar@englandgolf.org or Stuart Thompson of the Stroke Association email stuart.thompson@stroke.org.uk