Juniors and Seniors Tie at Perranporth
Monday 18th February 2019
CGU U18s v CGU Seniors Monday 18th February 2019 Perranporth GC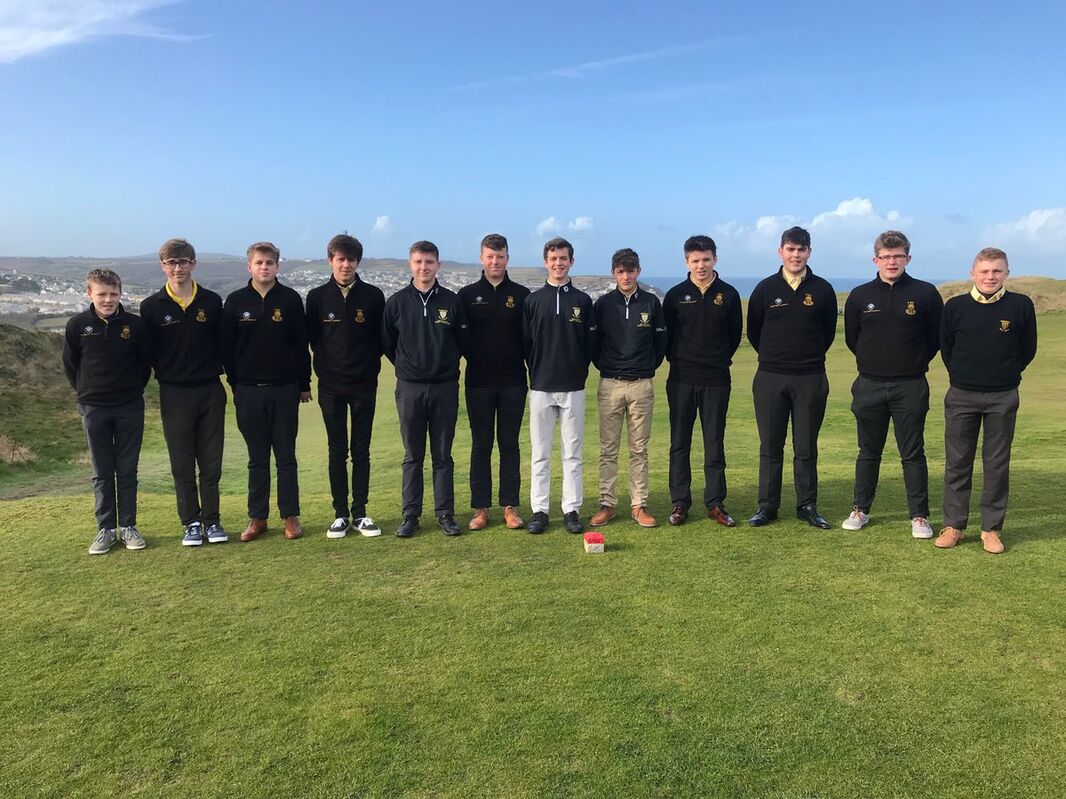 In a tight match today played in windy conditions over a sun drenched Perranporth, the County U18 Boys fought back to achieve a 3 all draw with their elders, the CGU Seniors in what was a tight overall match serving as a season opener for both teams.The Junior team are pictured above (L to R: Jack Kevern, Bradley Varcoe, George Bray, Ricardo Sanchez, Joe Reynard, Lewis Woolaway, Cameron Gurd (Capt), Ewan Warren, Morgan Craven, Harry Macauley, Lewis Bradley and Thomas Stephens)
Playing fourball betterball matchplay the Boys got their noses in front in the top match as County Junior Captain Cameron Gurd and partner Joe Reynard saw off Seniors Captain Andy Rowe and his partner David Kneebone with a 5&3 win. (1-0 to the Juniors) The subsequent three matches on the course were all decided by the odd hole. In Game 2 juniors Ewan Warren and Thomas Stephens were beaten at the last by Warwick Holland and Trevor Ashton (1-1), whilst in Game 3 Morgan Craven and Lewis Woolaway won also at the last against the senior pairing of County Vice Captain Charlie Phillips and Richard Bunch (2-1).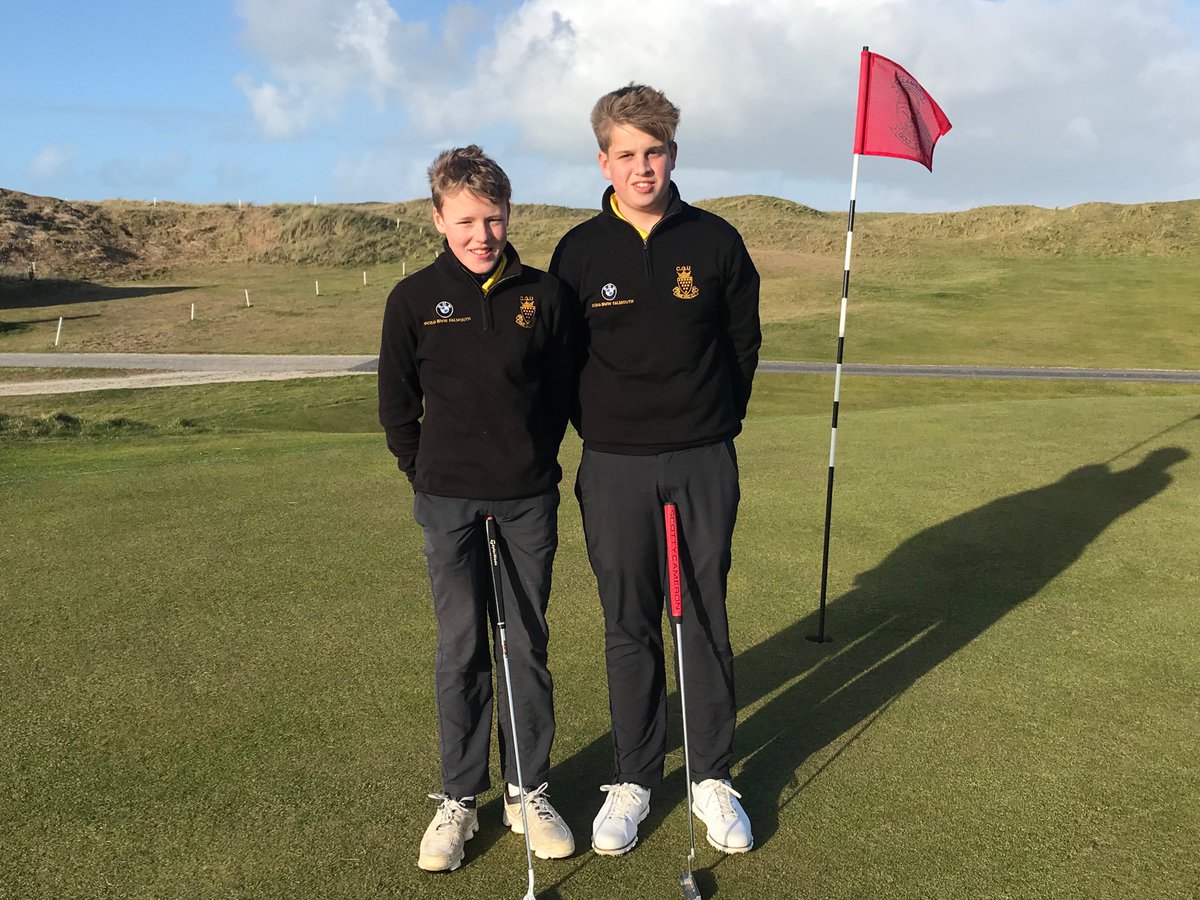 Jack Kevern (left) and George Bray after their last gasp win
Seniors Gary Stone and Stewart Bradley again redressed the balance with a last hole win over Harry Macauley and Lewis Bradley (2-2). Game 5 saw seniors Rod Handyside and Trevor Robinson dismiss Bradley Varcoe and Ricardo Sanchez 4&2 to make it 3-2 to the slightly more aged team. But in the last encounter Game 6 another 18th home win for the youngest juniors in the Boys team George Bray and Jack Kevern saw the overall match finish 3-3.
The Junior Boys next face Devon at Tavistock GC on Thursday 21st February whilst the Seniors have Rd4 of their Winter OoM at Trevose G&CC on Tuesday 26th February 2019.