Derek Watts
Friday 1st February 2019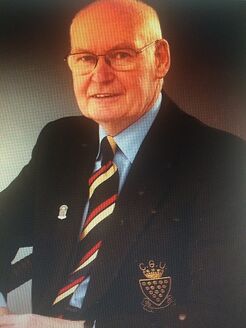 The Cornwall Golf Union was saddened to hear of the death this week of former CGU President and Cornish golfing stalwart Derek Watts.
Derek was the 1996-98 President of the CGU and had a long association with golf in the county. He joined his beloved Mullion GC in the early 1970s and became Club Captain there in 1976. Thereafter he took on the role of Club Secretary, a post he held for some 20 years. He was Club President at Mullion from 2005 - 2008 and Captain of the Cornwall Golf Captains Society in 2007.
Derek will be sadly missed by many and we extend our sincere condolences to his family.
Funeral arrangements will be circulated when they become known.