Toy in Mixed Squad for Australia Trip
Saturday 8th December 2018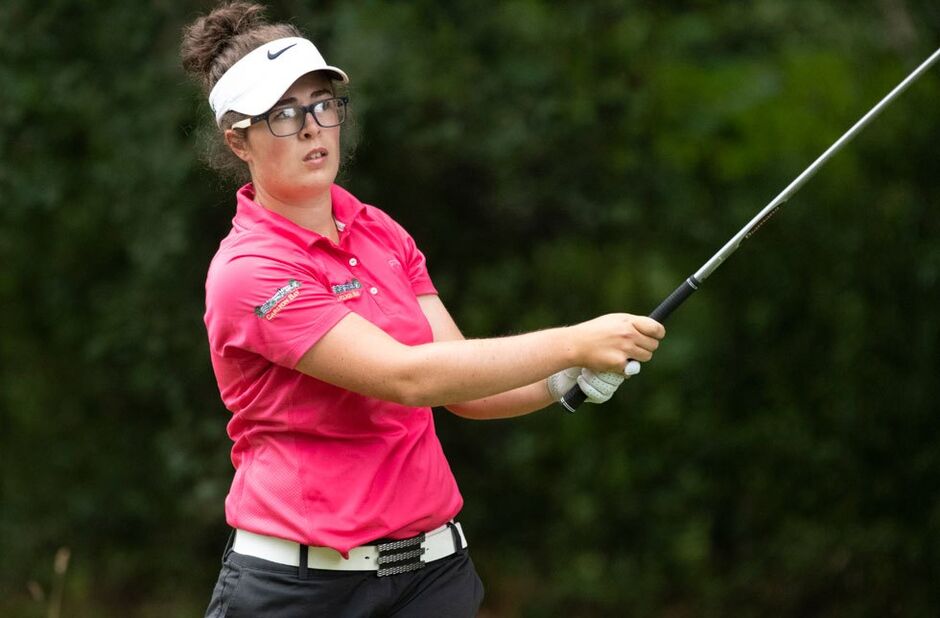 Emily Toy (Image copyright Leaderboard Photography)
For the first time, a mixed squad of six players will represent England on a New Year tour of Australia, taking in four events and Emily Toy (Carlyon Bay, above) will be one of two women who will be the first to take part in the annual trip. Emily and Cara Gainer who represents Oxfordshire, will join Bailey Gill and David Hague of Yorkshire, Ben Jones of Northamptonshire and Tom Sloman of Somerset.
Jenny Henderson, England Golf Women's Performance Manager, said: "This tour is a fantastic opportunity for players to gain competitive experience and prepare for the season ahead. I'm delighted that we've been able to include two women players this year – I'm sure they will find it hugely beneficial and be great ambassadors for England Golf."
The squad will play in:
• Australian Master of the Amateurs, at Royal Melbourne, from 8-11 January
• Australian Amateur at Woodland and Spring Valley golf clubs, from 15-20 January
• NSW Amateur at Mona Vale and Terrey Hills golf clubs, from 21-24 January
• Avondale Amateur at Avondale, from 29 Jan-1 Feb
The players
Cara Gainer, 23, (Castle Royle) was the 2017 English women's match play champion and followed up this year with a share of fourth place in the English women's open, and ninth in the St Rule Trophy in Scotland
Bailey Gill, 21, (Lindrick), was in England's winning teams at the 2018 Home Internationals and biennial match against France. He was joint runner-up in the Portuguese Amateur, tied third in the Brabazon Trophy and sixth in the Chiberta Grand Prix in France. Gill and Hague both helped Yorkshire win the English men's county championship.
David Hague, 22, (Malton & Norton) played this tour in 2018 when he was runner-up in the Avondale Amateur and a quarter-finalist at the Australian Amateur. He's played in three winning England teams this year: at the European Nations Cup, the Home Internationals and the international against France.
Ben Jones, 19, (Northamptonshire County) helped England win the Home Internationals and the match against France. He was joint runner-up with Gill in the Portuguese Amateur, fourth in the Chiberta Grand Prix and ninth in the Brabazon Trophy.
Tom Sloman, 22, (Taunton & Pickeridge) was also in England's successful Home Internationals team. He was runner-up in the Welsh amateur open, a quarter finalist in the Amateur Championship, reached the last 16 in the English Amateur and was fifth in the Walton Heath Trophy.
Emily Toy, 21, (Carlyon Bay) is a past English girls' champion and, as part of Exeter University's high performance programme, has an impressive university golf record, including a win in the R&A Foundation Scholars' Tournament. She was fourth in the English women's amateur championship.