Veale Names Team for Last Title Push Against Wiltshire
Saturday 22nd September 2018
Channel League Cornwall v Wiltshire Sunday 7th October 2018 Perranporth GC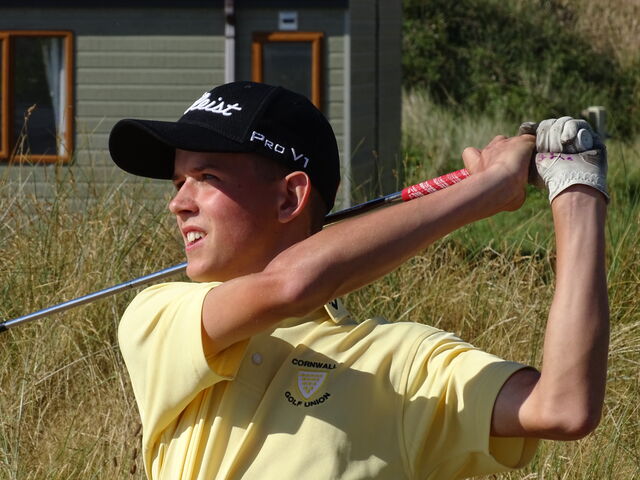 Cameron Gurd in action at Perranporth
Cornwall Golf Union County Captain has named the team he hopes may bring the Channel League title back to the Duchy.
The final match for the Cornwall Men's team takes place at Perranporth GC on Sunday 7th October against Wiltshire and with home advantage key there are 3 host club players in the line up. Conor Wilson, two time Cornwall County Amateur Champion, leads the trio and will again team up with junior Cameron Gurd who made his full men's county debut in the last Channel League outing away to Devon a fortnight ago. Gurd has impressed of late and was part of the County Boys Team who recently went to the English Boys Final. He has been bouyed by his recent selection for England Golf regional training this winter. The returning Sandy Kirton makes up the three Perranporth based players and another return to the team sees popular Cornwall stalwart Josh 'Papa' Greenaway (St Enodoc) selected for the match.
The full team is: Conor Wilson, Cameron Gurd, Sandy Kirton (all Perranporth) Matt Richards (West Cornwall), Josh Greenaway, Richard Jasper (Launceston), Joe Reynard, Steve Davies (both Trevose), Aaron Stephens (Newquay) and Kieran Faulkner (Looe).
Cornwall currently sit at the top of the Channel League and a win against Wiltshire will secure at least a second overall spot. The only barrier to Cornwall winning the league are Gloucestershire who have two games to play, one on the same day as Cornwall face Wiltshire (away to Glamorgan) and the other away to Gwent.
Josh Greenaway (below) returns to the team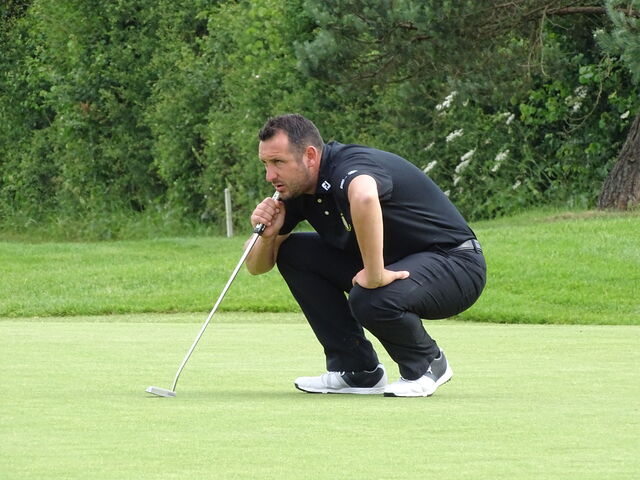 Veale said "It is incredible to think this is the final team selection for the 2018 season ! Just one more push and we might just yet get our hands on the Channel League silverware. The team answered the call two weeks ago when playing Devon, with the halved match keeping us in the game. Now we need to put one over our final opposition of the season, Wiltshire at Perranporth to ramp up the pressure on Gloucester."