Preferred Lies
Wednesday 19th September 2018
England Golf Announcement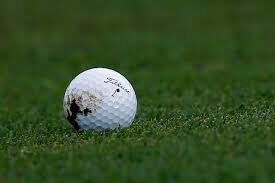 England Golf have made the following announcement in relation to 'Preferred Lies '.
Preferred Lies have been authorised for the period 1st October 2018 until 30th April 2019.
Please ensure all your members are aware of the correct local rule prior to play and inform all members when the Local Rules are lifted (to prevent any breaches during play).
Please see below the 'Winter Rules' which are approved by CONGU for use in qualifying competition:
Through the green, a ball that is embedded may be lifted, cleaned and dropped, without penalty, as near as possible to the spot where it lay but not nearer the hole. The ball when dropped must first strike a part of the course through the green. (Appendix 1 Part A 3a of the Rules of Golf)
A ball lying on a closely-mown area through the green may be lifted without penalty and cleaned. Before lifting the ball, the player must mark its position. Having lifted the ball, he must place it on a spot within six inches of and not nearer the hole than where it originally lay, that is not in a hazard and not on a putting green. (Appendix 1 Part A 3b of the Rules of Golf)
To comply with the new Rules of Golf, as of 1st January 2019, a change to the new local rule wording will be required. This will be made available in due course.
*** Please be aware that under CONGU the Area Authority has the power to authorise the use of preferred lies outside of this period. In Cornwall the County Secretary as Area Authority has already approved requests from a number of clubs who have requested early introduction of preferred lies. The introduction of preferred lies does not prevent Qualifying Competitions from taking place. For further information see CONGU Clause 15 ***