Cornwall Boys - Beaten but Unbowed
Thursday 30th August 2018
England Golf Boys County Finals 26th-28th August 2018 Rockliffe Hall GC, Durham
On the final day of the English Boys County Finals at Rockliffe Hall GC, Durham Cornwall had another testing morning against Kent in the battle to avoid bottom spot amongst the four successful finalists.
And for a long period the prospects looked good for the Duchy but yet again the final scores did not reflect either the quality of play or the tight nature of the matches.
Ewan Warren and Thomas Stephens as first pair out were 1 up through 3 holes against Connor Bell and George Young and went one down through 6. By the 9th the match was all square again and by the 12th the Cornish boys were the odd hole down again. They did not get their noses in front again and lost the encounter 2&1.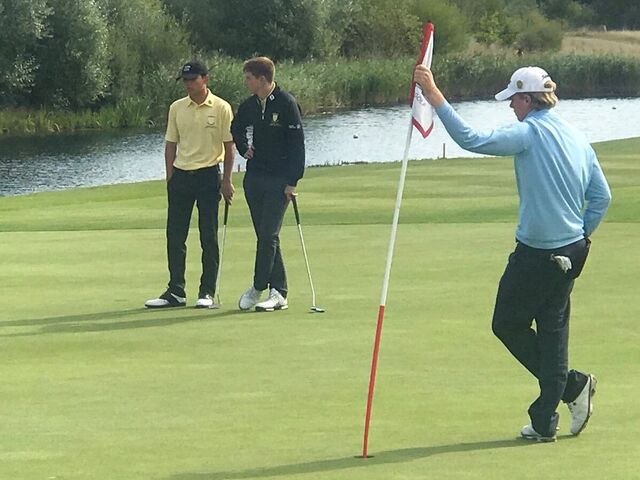 George Leigh and Joe Reynard - pictured above - playing together for the third consecutive day were involved in a tight match throughout and they too lost, this time on the 18th by the odd hole to Jensen Hull, who reached the semi-finals of this year's Boys' Amateur Championship and Ben Quinney.
Cameron Gurd was partnered with Liam Wilson and the pair were 1 up through both 6 and 9 holes before going 1 down though 12. By the 15th they were 3 down to their opponents Jacob Kelso and Callum Tibbs. Kelso was the winner of the 2017 English Boys' County Champion of Champions title. In the end Kelso and Tibbs ran out 4&2 winners leaving Cornwall without anything to show for the morning's efforts.
The afternoon singles got underway with an emphatic message to and from the team - we will not give up and will fight to the end. And they didn't!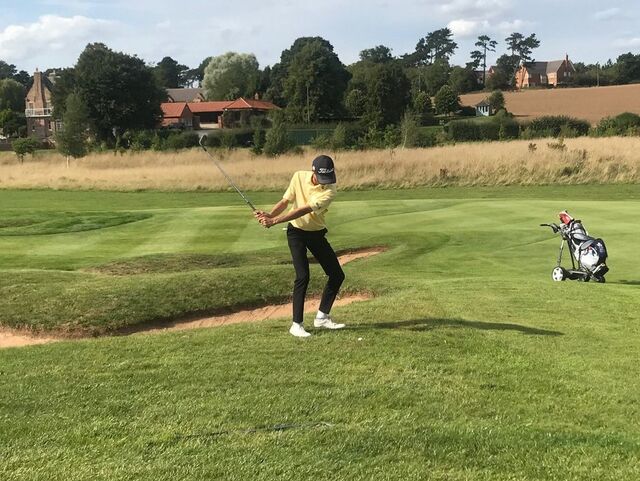 Up front at the top of the order George Law - above - epitomised a battling spirit. Law was 1 down to Oliver Sly through 3 holes but went 1 up through 6. By the 12th he had increased his lead to two and by the 15th a lead of three. Law was pegged back by one at the 16th but stayed in front to record a 2&1 win.
Joe Reynard was playing the Kent number one Hull. Despite playing good golf himself Reynard was 3 down through 9 holes with his opponent 4 under par. Hull extended his lead and was a 5&3 winner over the Duchy's Junior Captain.
At number three was George Leigh, recently selected to represent England in the Italian U16s Championship next week. With his 'A' game very much in place, Leigh was 2 up through 6 and had doubled this lead through 12, at which point he was 5 under par. Leigh ran out a 5&4 winner against Bell.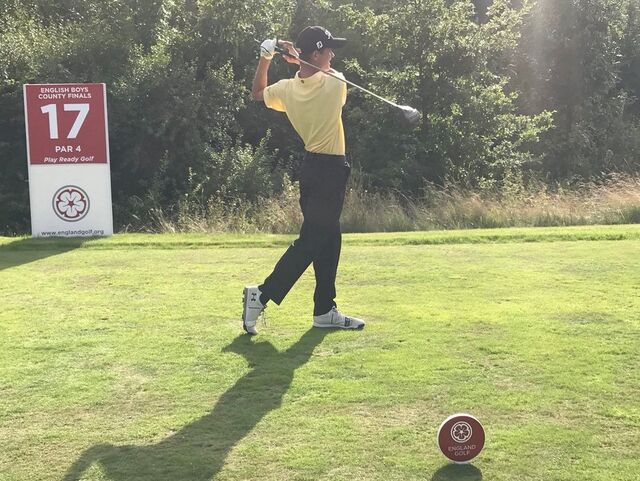 Yet more real fighting spirit was evident in Cameron Gurd - above - who lost the opening 3 holes on the bounce. He reduced this by one through 6 holes and was still 2 down at the turn against Young. Gurd was 1 under par at this point. By the 12th the deficit was reduced to just the one hole and at the very next a birdie saw him level with his opponent. Through 15 Gurd had fallen one behind again. A half on 16 saw him very much in the match but a loss at the 17th and it was a 2&1 win to Young - who knew he had been in a match.
Liam Wilson at number five and Thomas Stephens at the back were both 3 down through 9 holes against Quinney and Kelso respectively. Wilson was 3 down through 12 and lost the next two holes to go down 5&4 in a week where he too fought extremely hard for the team. Similarly Stephens remained 3 down through 12 and 15 and on running out of holes he too was beaten (3&2).
Day 3 Final result: Kent 7 - 2 Cornwall
In the top encounter Yorkshire defeated Lincolnshire also by a 7 -2 marginand in so doing retained the title they won last year. Congratulations to them.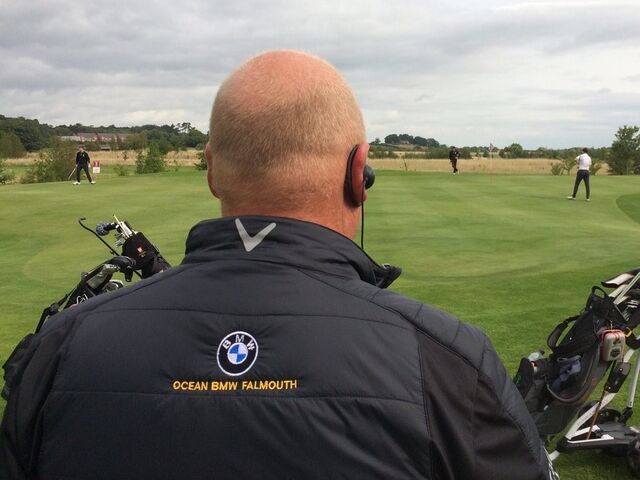 Team Manager Gary Andrew was wholesome in his praise of the Cornwall team - 'We did so well to get here in the first place and I know I have said this a lot before but they are such a good bunch of lads who play as a team and for each other. What's more they understand what has happened here this week. They know they were playing better players in the main, punched above their weight on occasions and now have more to aspire to. No one can fault the fight and determination they have shown. What has also been really pleasing are the comments from opponents and spectators alike who have expressed how good it was playing against and watching the boys. They seem to have fallen in love with the team and I could not be more proud of them.'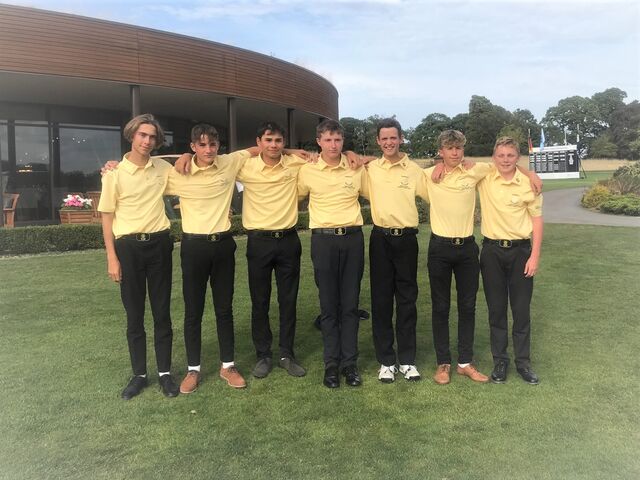 All in all a good week with much valuable playing experience gained against first class opposition. The team behaved impeccably throughout with their ongoing great spirit as shining example. They are a credit to the county. The Cornwall team is pictured above (L to R: George Law, Ewan Warren, George Leigh, Joe Reynard, Cameron Gurd, Liam Wilson and Thomas Stephens
Once again we need to thank our sponsors Ocean BMW, Francis Clark Financial Planning Ltd and Brittany Ferries for their long standing support. And on this occasion most of all to Peter Masters and the Sunday Independent Newspaper for affording the team and officials such a great travelling experience, with luxury transport and a proper coach driver in Jonathan Keam.
With due respect to Gary Andrew who provided many photographs across the week the official photographs by Leaderboard Photography can be viewed on their website here
Full Scores from all matches making up the Finals can be viewed here
Below - the team thank the Professional Shop Staff at Rockliffe Hall for looking after them this week!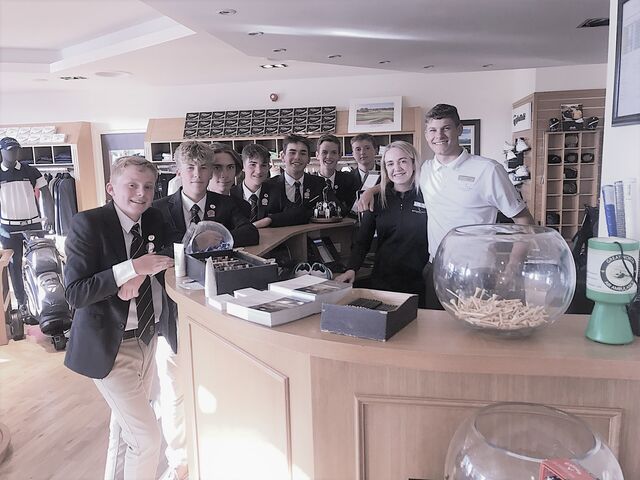 Great effort lads, very proud of you all. We all look forward to seeing you progress going forward 👏👏

— Ian Veale (@IanjVeale) August 30, 2018
Playing at top level, they will all be better players from this tournament onwards. Invaluable experience.

— Charles Phillips (@chuckiep32) August 30, 2018