Let's Go To France for a County Golf Event
Thursday 2nd August 2018
Brittany Ferries County Event France October 2018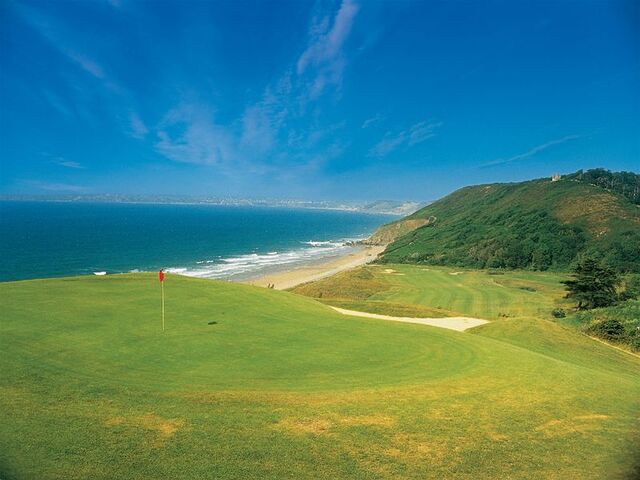 Does a county golf event overseas interest you? Well if it does you can participate as Brittany Ferries - sponsors of the Cornwall Golf Union - are organising just that in France in October 2018.
The trip represents great value and we think it will appeal to members of Cornish Golf Clubs. The event is being promoted in Devon and Somerset also and a full field will see some friendly rivalry between the counties. Scheduled to take place between 18th and 21st October 2018 rounds will be played at Val Andre (above) and Dinard (below).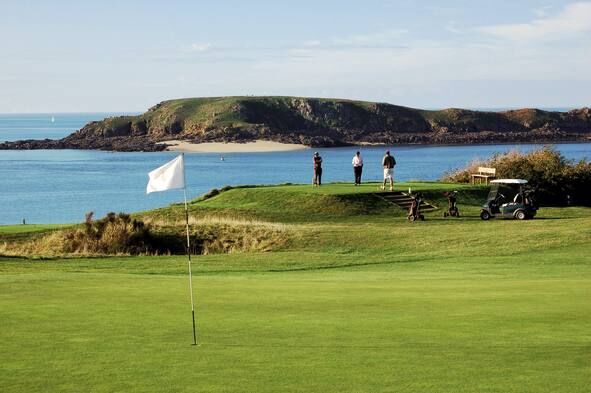 For the cost of just £199 per person you can sail overnight with your car from Plymouth (incl a 4 berth cabin), play the two rounds, stay in Bed & Breakfast accommodation for 2 nights in either St Malo or Dinan and return on a daytime crossing. The price is based on 4 persons sharing a standard car, a 4 berth inside cabin on the outward sailing and twin rooms at the accommodation.
A poster outlining the above can be viewed here
Brittany Ferries Golfdesk can book you onto the trip and you can contact them in a variety of ways.
Telephone: 0330 159 5418 Email: golfdesk@brittanyferries.com or online at brittanyferries.com/golf

This event has been put together to represent very good value for money and will be operated by the Brittany Ferries Golf Team - under Graham Ruth - in a very professional way to include an outstanding prize table provided by Callaway Golf.
Go on - you know you want to! Laisse jouer au golf en Bretagne en Octobre!