Mullion and Tehidy Park to contest CTC Final
Monday 25th February 2019
CTC Semi Finals Sunday 25th February 2019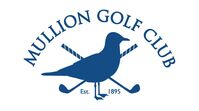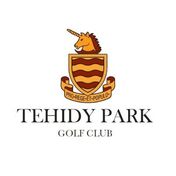 Mullion and Tehidy Park GC will compete in the final of the 2018-19 Cornwall Team Championship after respective wins in their semi finals yesterday, both of which proved to be close and entertaining matches.
Mullion, who appear in the final for the first time in 38 years, prevailed over St Enodoc at Perranporth GC and their morning foursomes performance was key as they claimed 3 of the four matches. Equally key for their opponents was the 9th man win by Joe Combellack which kept St Enodoc in the hunt. In those four foursomes, Mullion's 3 wins came from Al Woodward & Chats Harris (1 up on Josh Greenaway & Steve Buse), Josh Chaplin and Jamie Greet (4&2 over Steve Chapman & Ian Joliffe) and Nick Martin & Lindsey Dale (1 up on Guy Hovill & Dave Lupton). St Enodoc's consolation was the 3&2 win for Jack Irwin and Lewis Bradley over George Popperwell and Alex McHugh.
So it was all to play for in the 8 afternoon singles, but in the end these eight were tied up at 4 a piece. St Enodoc wins came from Greenaway, Chapman and Joliffe but Mullion cancelled these with wins of their own from McHugh, Popperwell and Dale and all important halves from Chaplin and Martin, to leave a final score of Mullion 7 - 5.75 St Enodoc.
The other semi final played at St Enodoc between Tehidy Park (who have won the competition 11 times) and West Cornwall proved even closer as a quarter of a point finally separated the two teams. Following the morning foursomes Tehidy Park held a slight advantage with a score-line of 2.5 – 1.5, (wins for Rob MacGregor & Justin Barnard 3&2 over Alex Glasson and Seamus Stevens, Andrew Clotworthy & James Barnard 2 up on Jon Coleman & Matt Richards and a half for Ian Veale with Matt Lock against Adam Fletcher & Phil Weaver. West Cornwall's Luke Stevens and Jason Hackett beat Peter Simmons and Martin Langford 4&2 and West Cornwall also claimed the three-quarters of a point on offer for the 9th man singles with a win on the 19th hole for Gavin Hearne against Alex Hinds.
This left Tehidy Park needing to halve the eight afternoon singles matches in order to advance. They started in style taking 3.5 of the first four points available as Justin Barnard beat Jordan Musitano, and MacGregor won against Fletcher. In the third singles match CGU County Captain Veale fought back from three-down for a valuable half point against Glasson, before Lock defeated West Cornwall team captain Luke Stevens. At that point Tehidy Park were very much in the driving seat.
But eight time winners themselves, West Cornwall were not done and staged a comeback. First Richards beat Peter Simmons, which was quickly followed by victory for Coleman against Clotworthy. The suspense continued as Weaver then defeated James Barnard with just the one singles match still on the course. The equation was simple - West Cornwall needed to win it and Tehidy Park needed only a half point. With West Cornwall's Seamus Stevens two holes to the good on Langford after 16 holes it seemed as though the Lelant club might prevail.
But in a twist of fortune Stevens 3 putted the par-3 17th, to lose the hole. The drama continued on the 18th in front of the respective teams and supporters. What unfolded surprised everyone. After two shots each Langford was 20 yards short of the putting surface whilst Stevens had a plugged lie in the green-side bunker. Langford chipped up to 15 feet before Stevens hit his bunker shot clean across the green into thick rough and then failed to move the ball with his chip. His next attempt left him just closer than Langford who now had two-putts for the overall match. In tense conditions Langford left his first putt just over two feet short but when Stevens failed to convert his putt Langford had gained the half Tehidy Park needed. The final score Tehidy Park 6.5 - 6.25 West Cornwall.
The CTC Final takes place at Newquay GC on Sunday 17th March 2019 from 8.00am.