Annual County Dinner Draws Nigh!
Tuesday 6th November 2018
CGU Annual Dinner Best Western Hotel Bristol, Newquay Friday 16th November 2018 6 for 7.00pm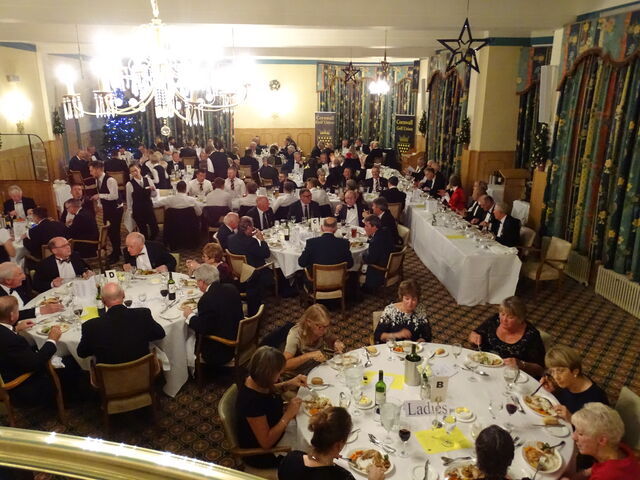 As circulated previously the CGU Annual Dinner draws nigh and will take place on Friday 16th November 2018 at its traditional venue the Best Western Hotel Bristol, Newquay.
From 6.00pm that day guests will be welcomed with a call to the 4 course dinner at 7.00pm. Wives and partners are most welcome.
After dinner entertainment will be provided by Comedy Impressionist Les Gibson - a previous finalist on Britain's Got Talent.
The cost of the dinner is £30. Payments can be made in advance to the CGU account.
Accommodation including breakfast is available at the hotel at preferential rates. Standard double or twin at £50 (Sea View £70) Standard single at £40. To arrange accommodation please contact the hotel direct either by telephone on 01637 875181 or via email at info@hotelbristol.co.uk . Please advise them you are attending the dinner to secure the preferred rate. Other rates are available and can be arranged with the hotel.
On the night we will make a small number of presentations to the Summer Handicap League winners, the Channel League Men's Order of Merit winner, the Junior Player of the Year and the Player of the Year.
Earlier in the day you will be able to play in a roll up Stableford competition by kind permission of Newquay GC at a cost of a very generous £5. Just visit the Professional's Shop pay the fee and head onto the links playing off full handicap and yellow tees as you build an appetite!
CGU President Mike Ellis would be delighted if your club was able to be present as we celebrate another golfing year in the Duchy.