Ruth and Enoch Move to Final Qualifying
Tuesday 6th November 2018
European Tour Second Stage Qualifying 2nd - 5th November 2018 Spain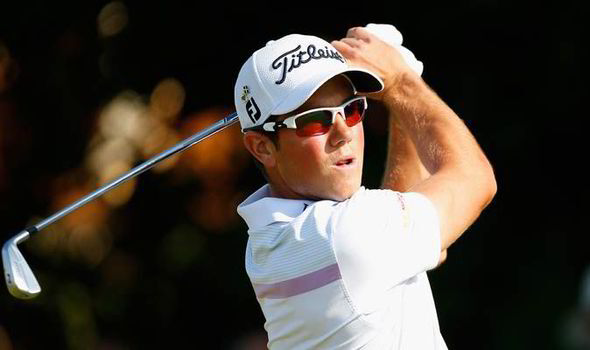 Rhys Enoch (picture courtesy of express.co.uk)
Two SW based players, Rhys Enoch and James Ruth, have been taking part in the European Tour's Stage Two Qualifying School at different venues in Spain.
In the region of 1,000 competitors enter the Qualifying School each year, all aiming for a European Tour card, awarded to the top 25 and ties following the Final Stage. A player progressing through all three stages will have to play 252 holes under the most intense pressure. The leading 25 players will earn a Category Membership of The European Tour for the following season.
After the final rounds were completed at the four venues a total of 95 players qualified to move on to the Final Stage.
At Las Colinas GC, nr Alicante, Truro's Welsh International Challenge Tour Professional Rhys Enoch finished in 12th spot on 10 under par after rounds of 64, 71, 72 & 67. His first round saw him tied in 4th spot but his overall score was enough to see him make it through to Stage 3 Final Qualifying.
Over at Desert Springs, Almeria, China Fleet based Professional James Ruth qualified right on the mark as he followed rounds of 69, 73 & 65 with a final round one over 73 to finish on 8 under and tied 19th.
The Final Stage will be conducted on 10th - 15th November 2018 at the Lumine Golf Club (Lakes and Hills Courses), Tarragona, Spain. Good Luck Rhys and James!