Rules of Golf 2019
Thursday 25th October 2018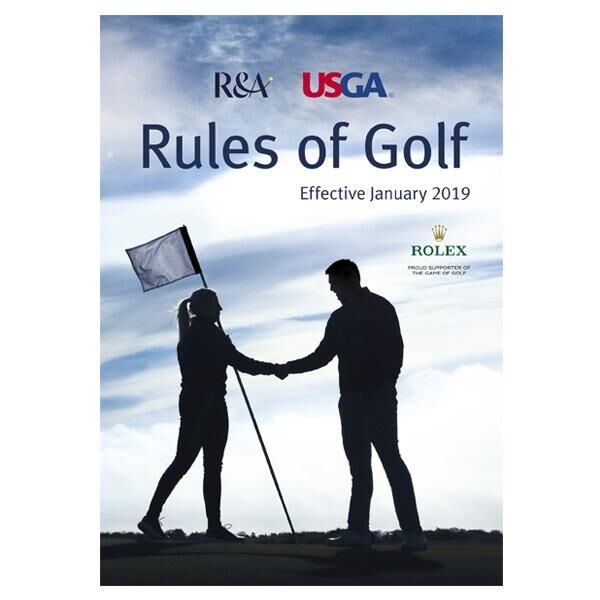 As you will know earlier this year the R&A and the USGA unveiled the new Rules of Golf which will come into force on 1 January 2019.
As that time draws nearer there are a number of ways in which you can get up to speed on all the changes.
The R&A website contains a wealth of information from the background to the initiative, full details of all the changes and extensive resource materials, including videos and diagrams, all of which are designed to assist understanding and subsequent implementation.
The R&A website can be accessed here
Clubs should by now have received - free of charge - the new Players Edition of the 2019 Rules of Golf. In addition to this the R&A provide further publications on the new rules and these can be obtained through the R&A. The R&A also offer apps for iOS and Android - a useful quick reference tool on the course.

England Golf are very much playing their part in the process too. England Golf have worked closely with the R&A and the USGA to help introduce the changes to the Rules of Golf and to help Club Officials get up to speed with how the game is modernising, they are hosting a number of workshops across England this Autumn.

A workshop tales place at St Mellion International GC on 8th November 2018. The session will provide details of the new Rules of Golf and explain how they will impact your golf club and your members. Places at the workshop are expected to be highly sought after and they will be allocated on a first come, first served basis. Places are limited to three delegates per club so ensure you agree in advance who should be attending from your club. The session will run from 5.30pm to 8.30pm, with refreshments and registration at 5.00pm.
You can book onto the workshop at St Mellion using the link here
In addition England Golf are issuing information currently on a weekly basis under the title 'Become a Rules Guru'. These articles not only provide details of the new processes but also background to them as well as a rules quiz - all designed to assist understanding and implementation.
To date there have been two separate articles the first of which 'Dropping the Ball' can be viewed here
The second circulation entitled 'Penalty Areas' can be viewed here
If you would like to receive the Rules Guru articles direct to your inbox then contact England Golf via info@englandgolf.org and they will gladly add you to the circulations.